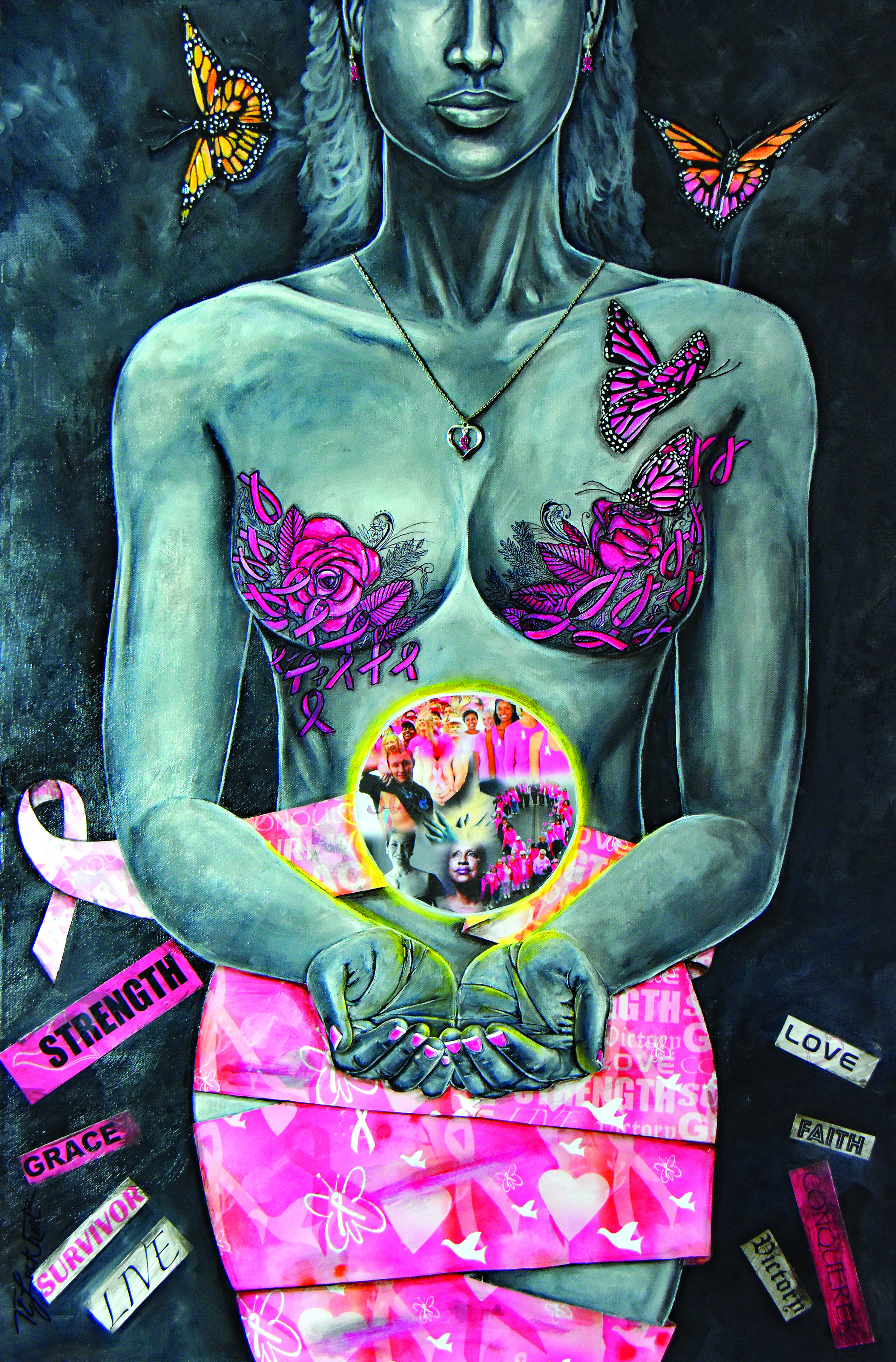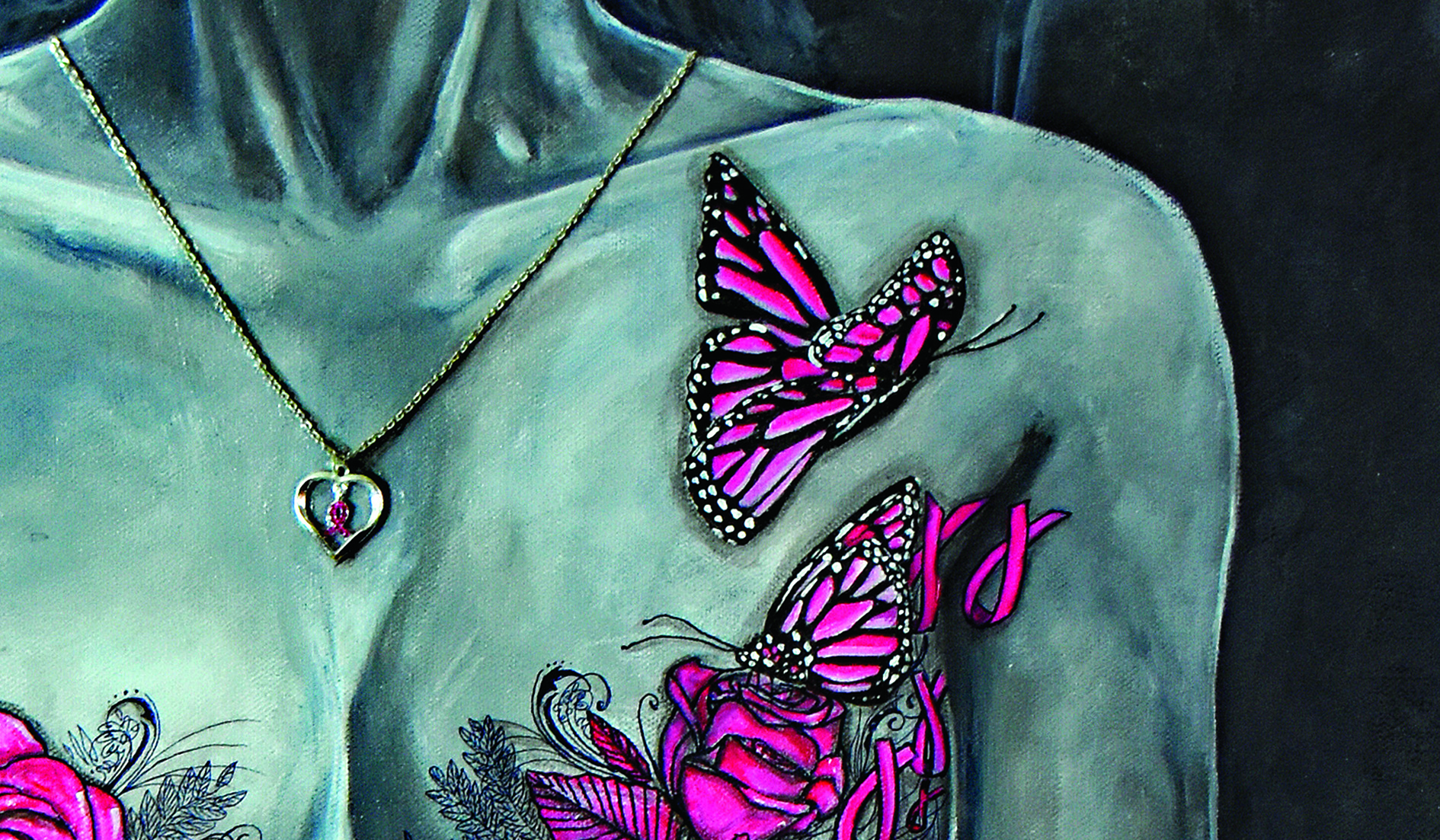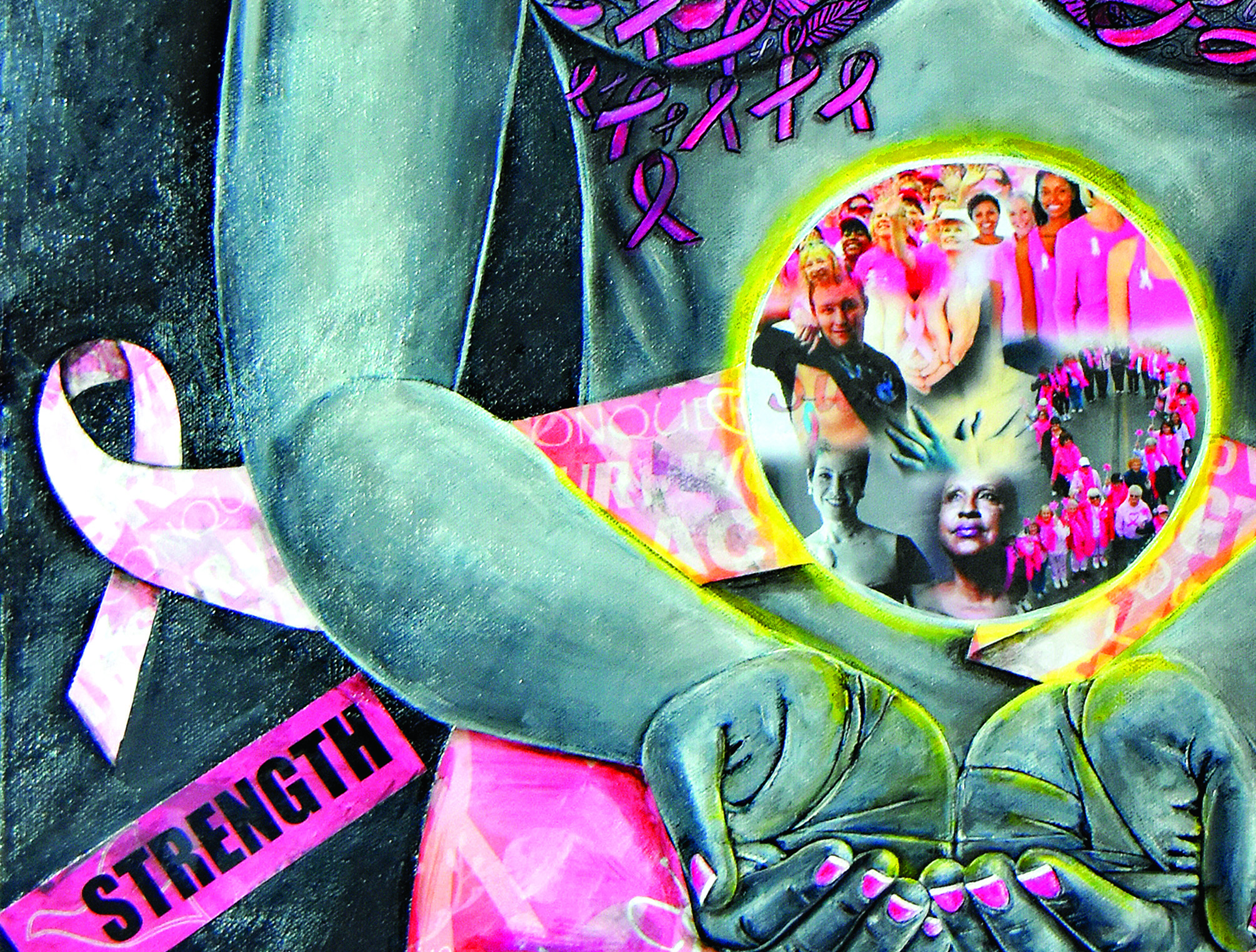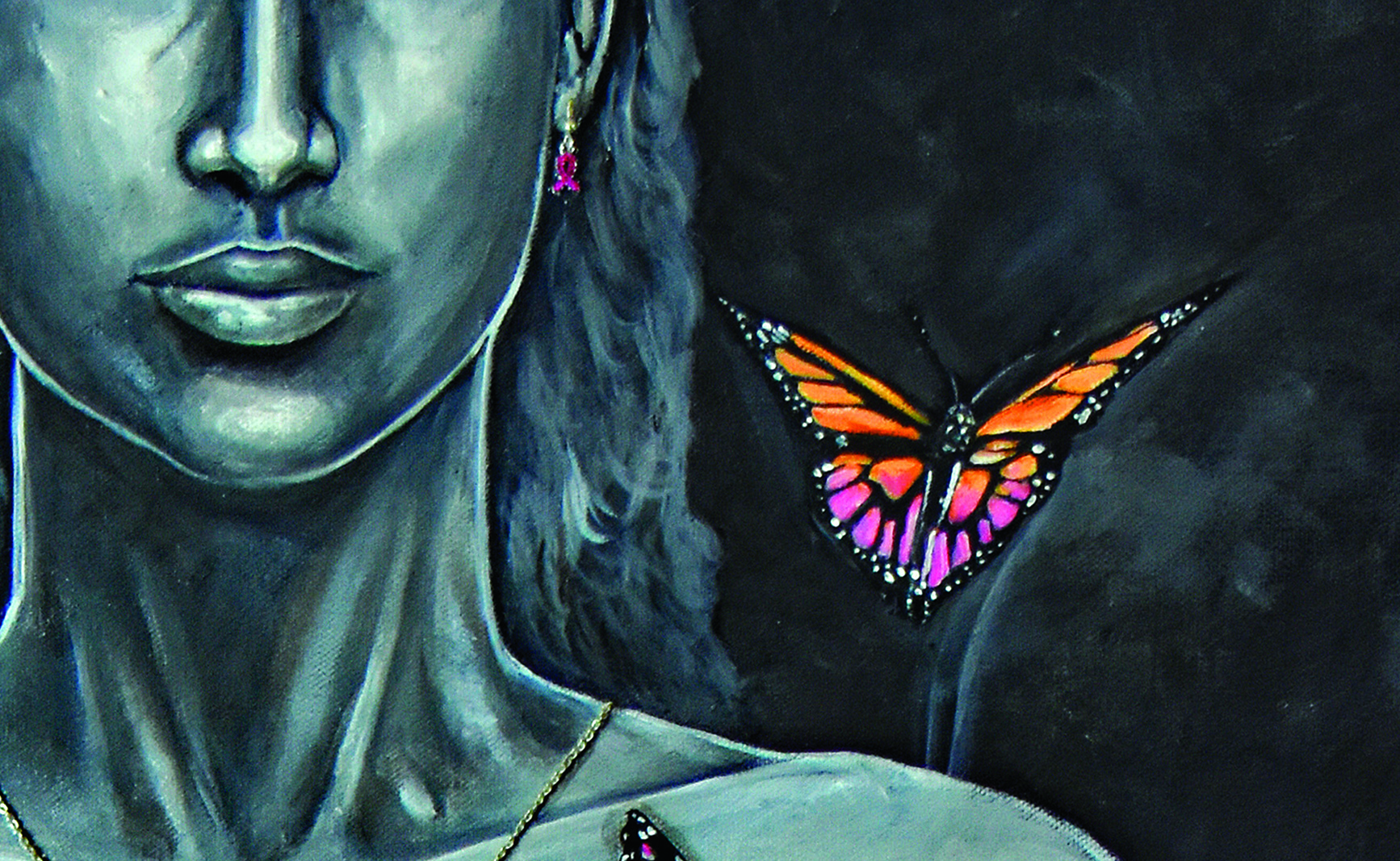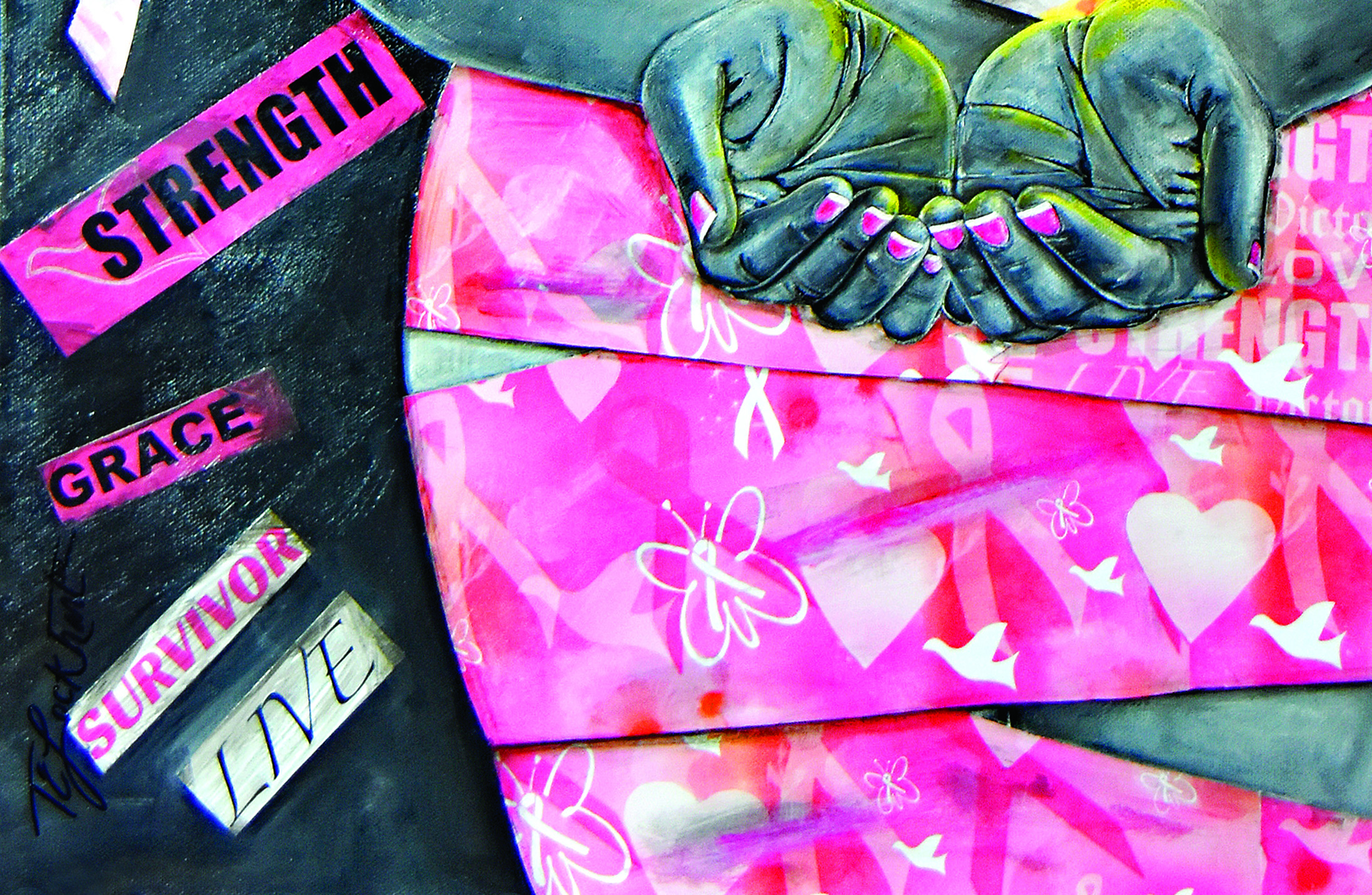 Beautiful Within My Scars
This Piece of Fine Art work was created to celebrate Breast Cancer Survivors. There are many ways that the struggle of Breast Cancer can effect an individual and their family.

The trials, pain and recovery can be very difficult, but the metamorphosis of the individuals triumphs of emerging in victory from beating their cancer is enormous. The emotions are high and the road maybe long, but as you fight just know that you are not alone. We are right beside you.
Thomas begins the creation of his masterpieces with a blank black canvas, bringing instant depth and contrast to the art. Using white crayon or pencil, he sketches out what he sees in his mind's eye, what has been given to him in a dream or by the spirit of God.
Buy This Piece!