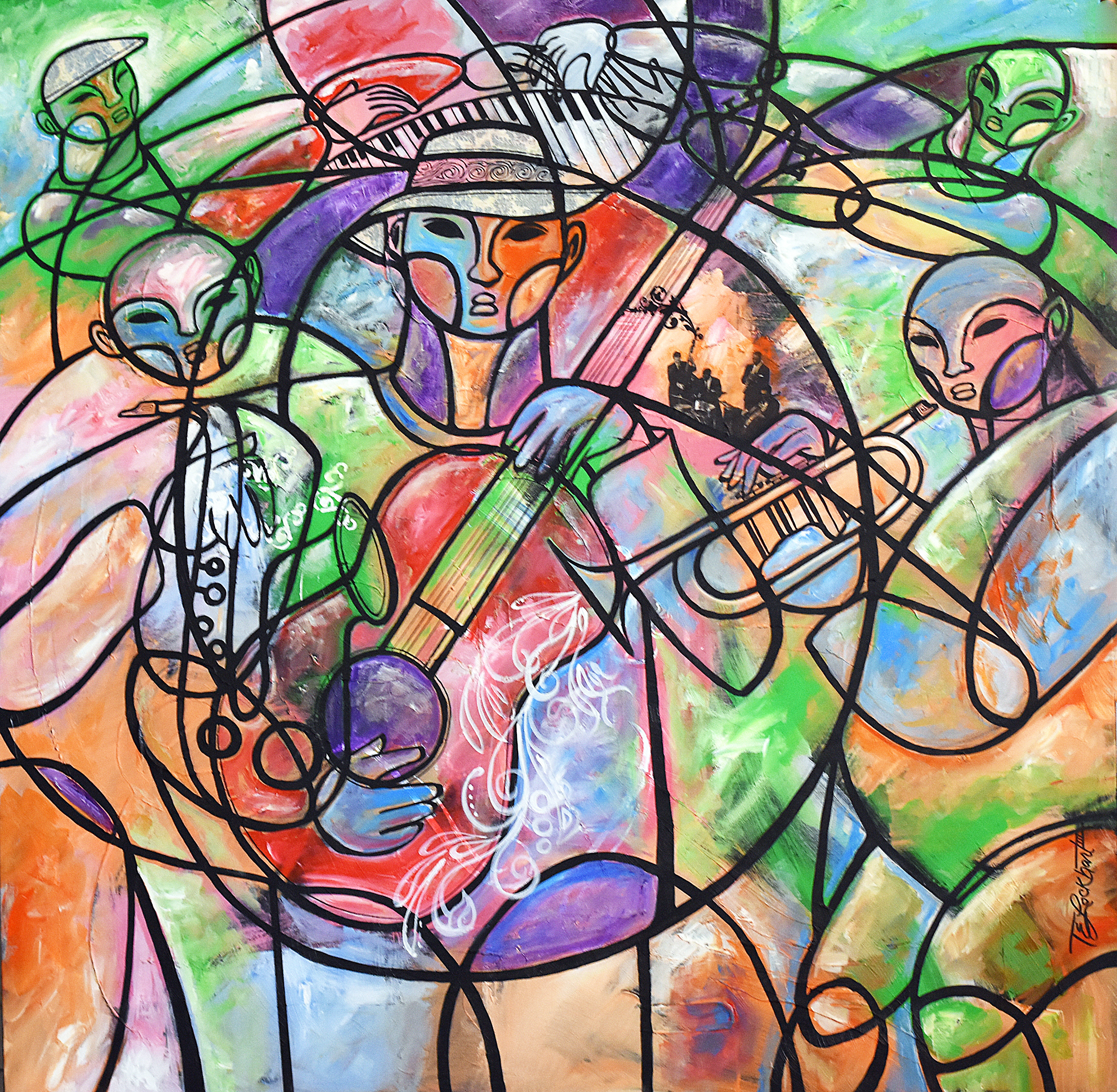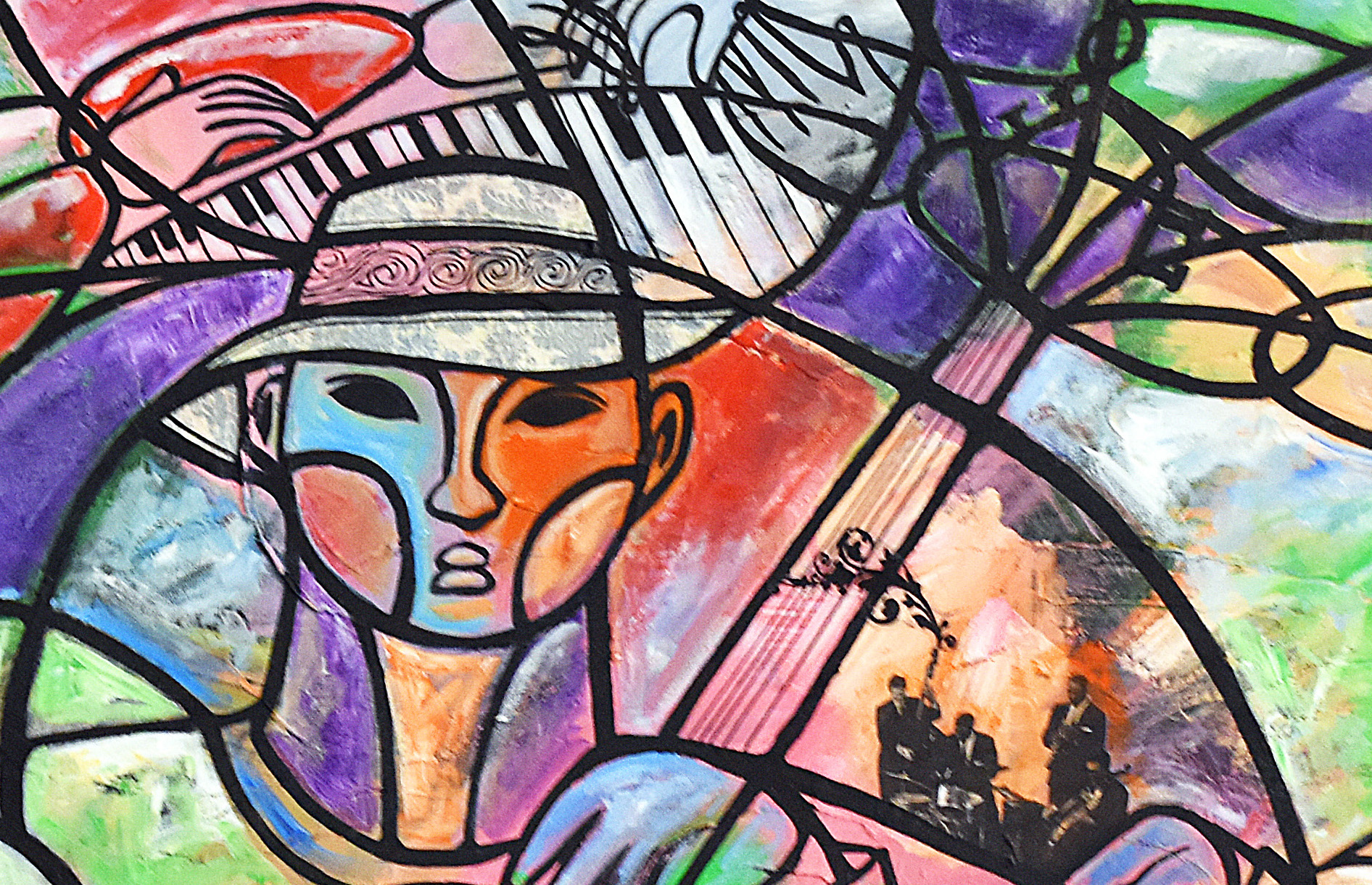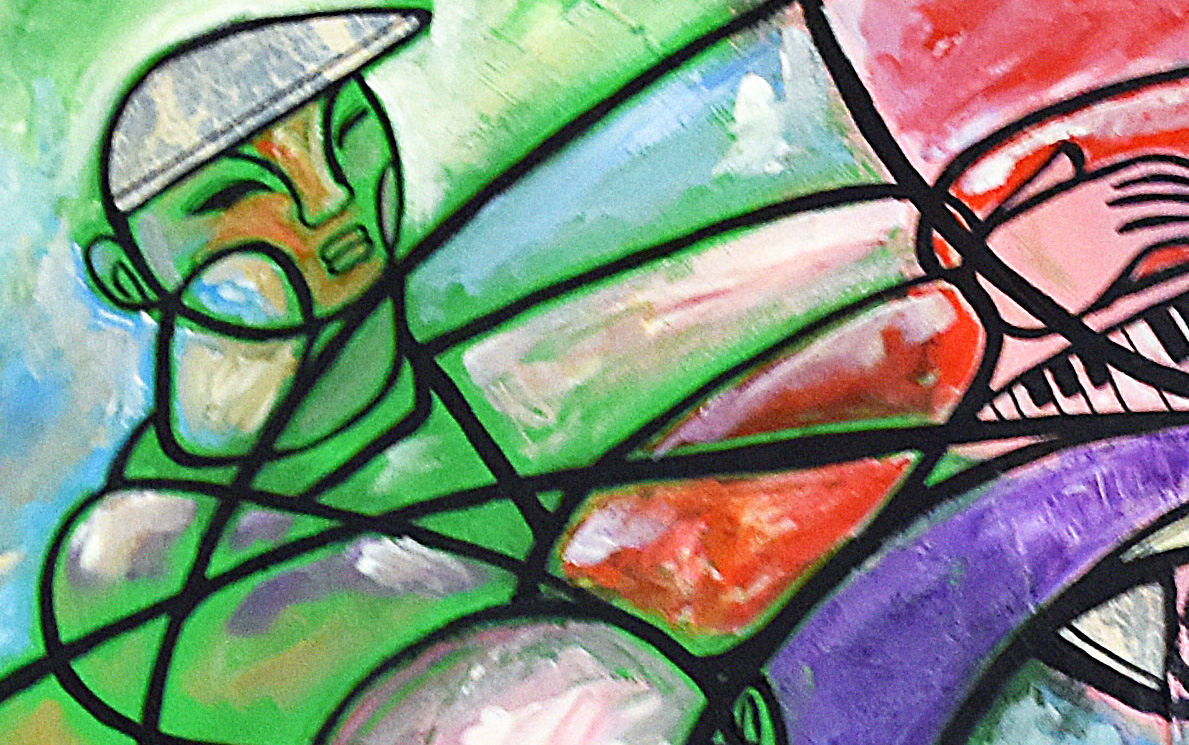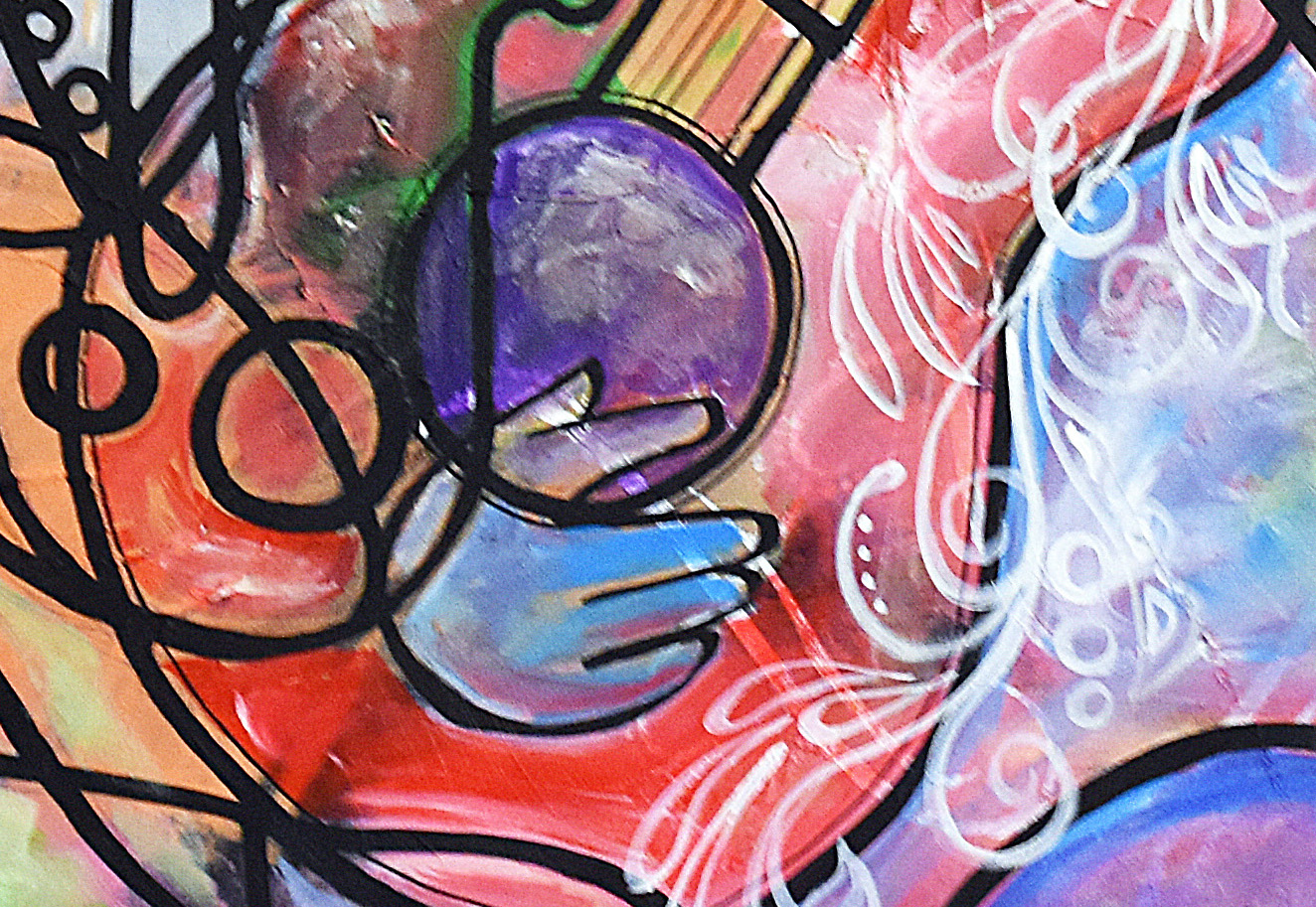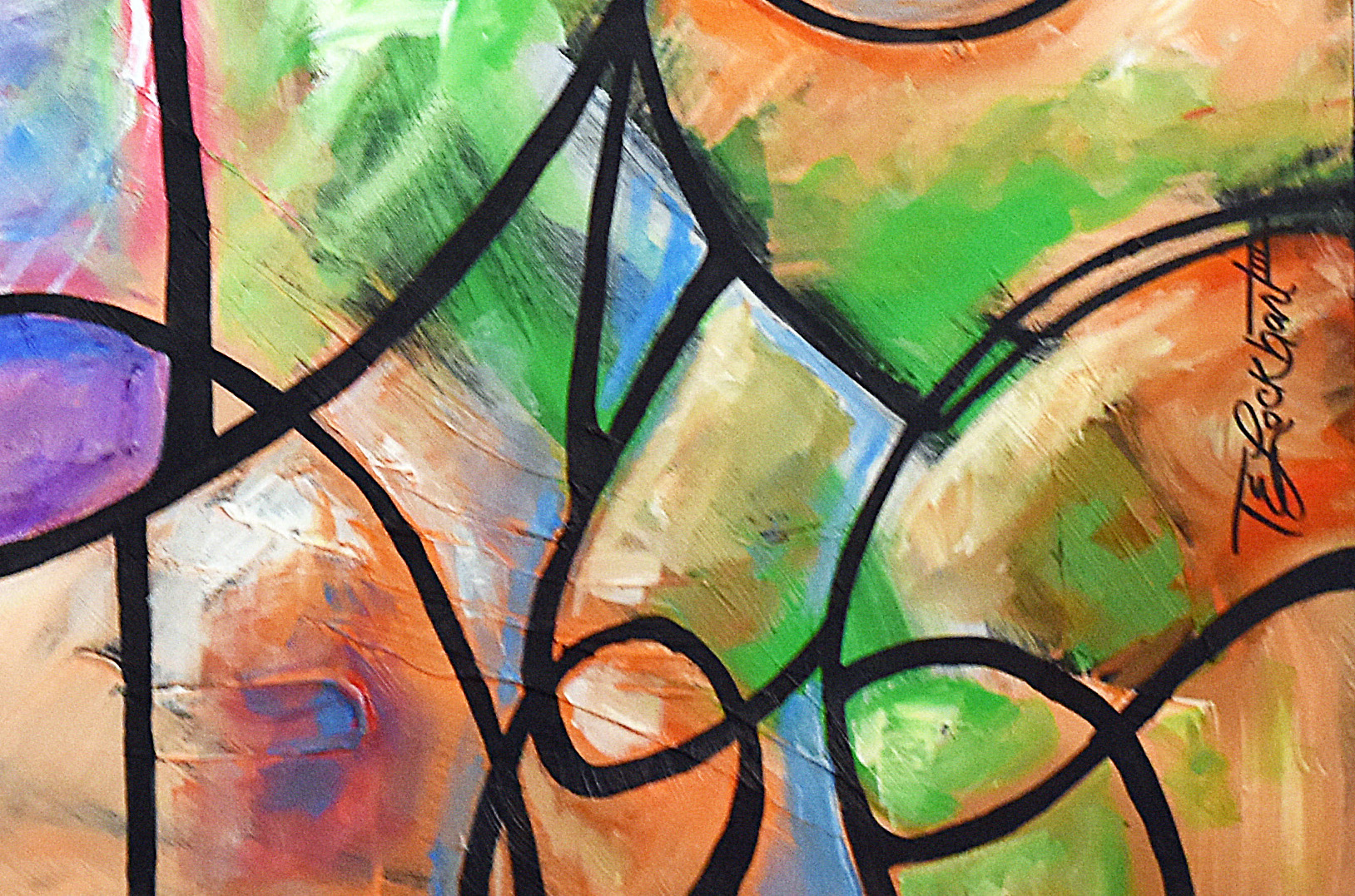 Intertwined on the Baseline
Overlapping of instruments, creating jazz the connects on the baseline. Acrylic and collage paper on gallery wrapped canvas.

This image started out as a sketch. Color was added to the sketch. I then picked my canvas size. I prep my canvas by paintining it with blach geso or black acrlyic paint.
Thomas begins the creation of his masterpieces with a blank black canvas, bringing instant depth and contrast to the art. Using white crayon or pencil, he sketches out what he sees in his mind's eye, what has been given to him in a dream or by the spirit of God.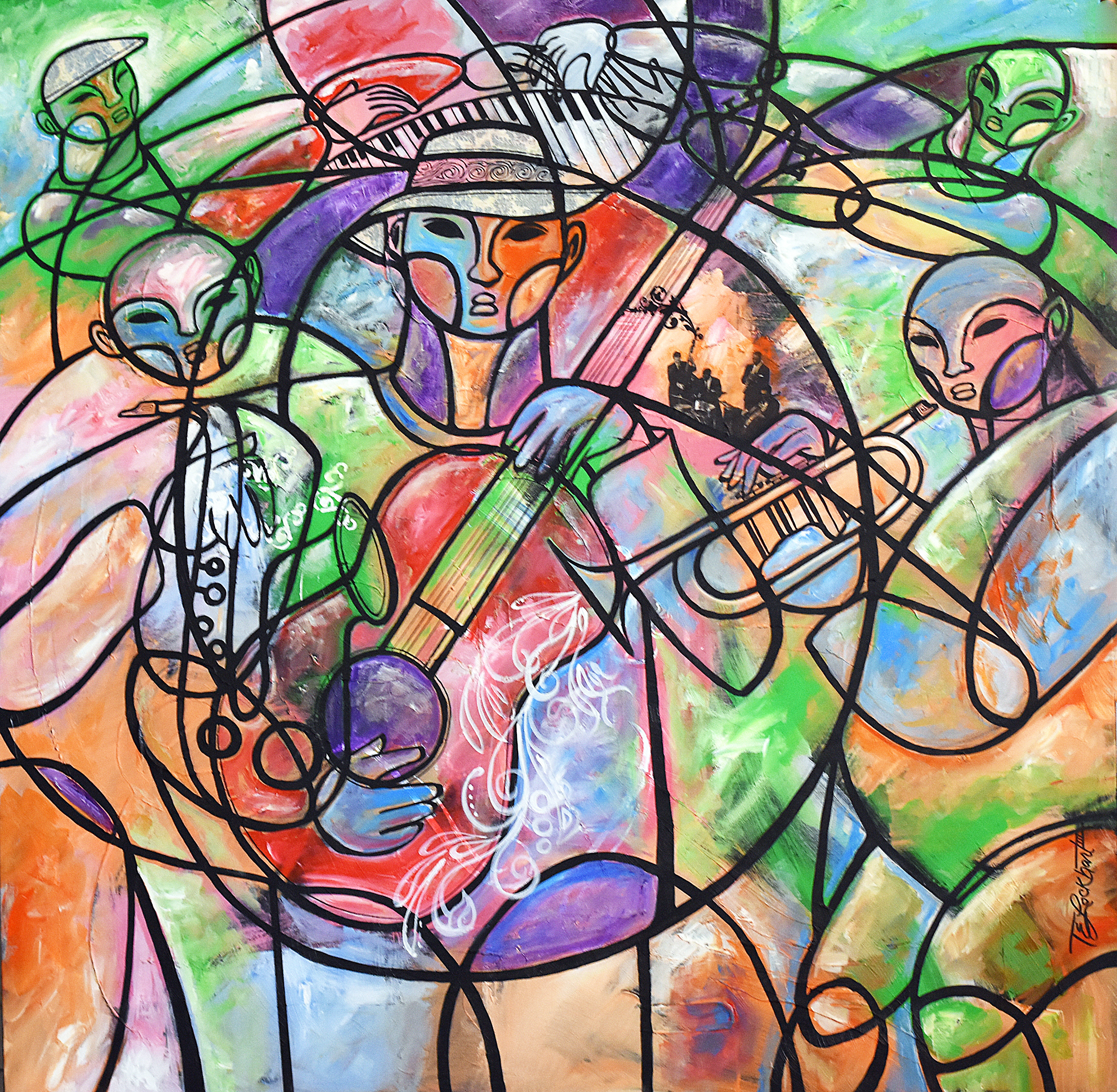 Buy This Piece!