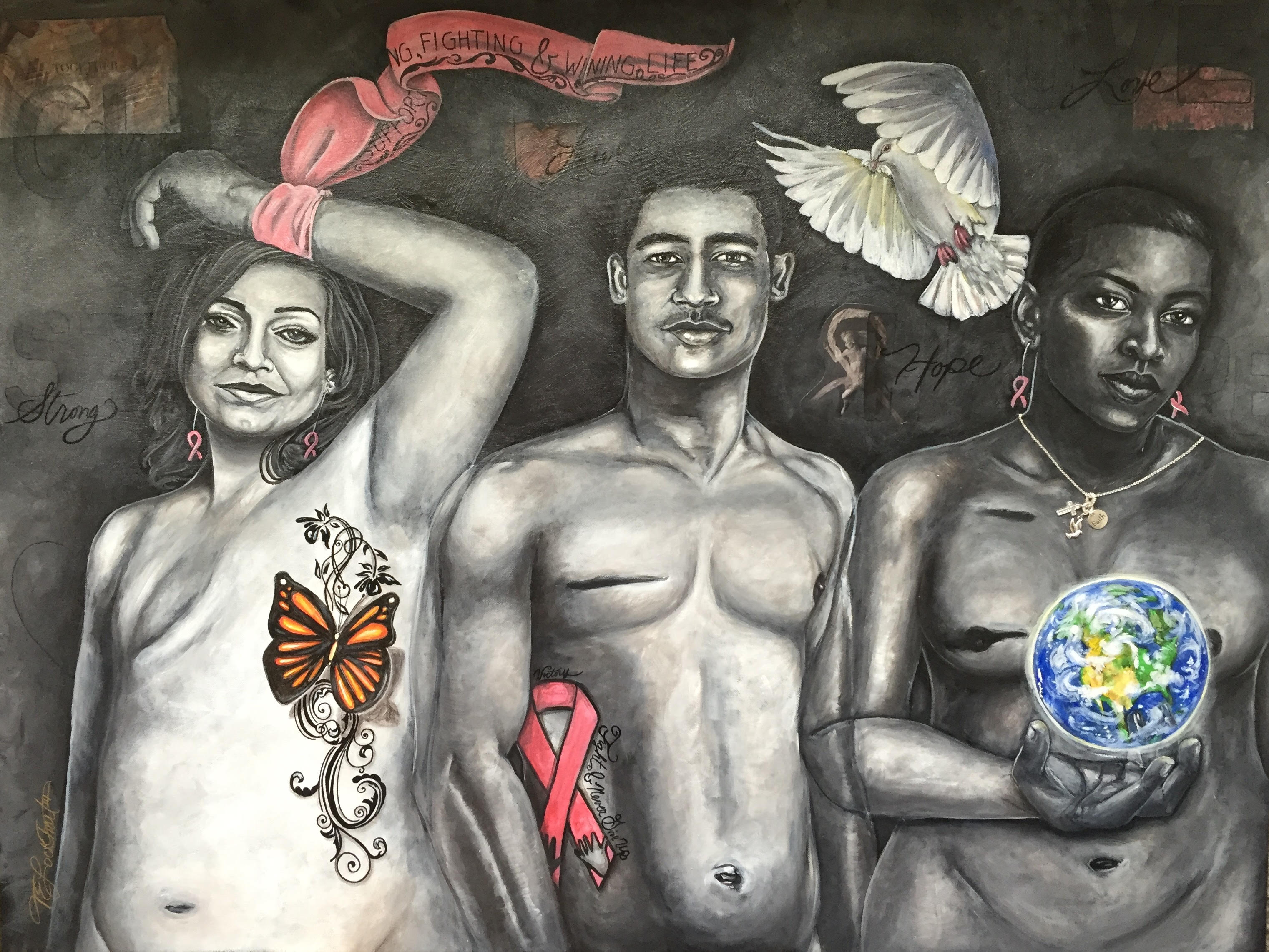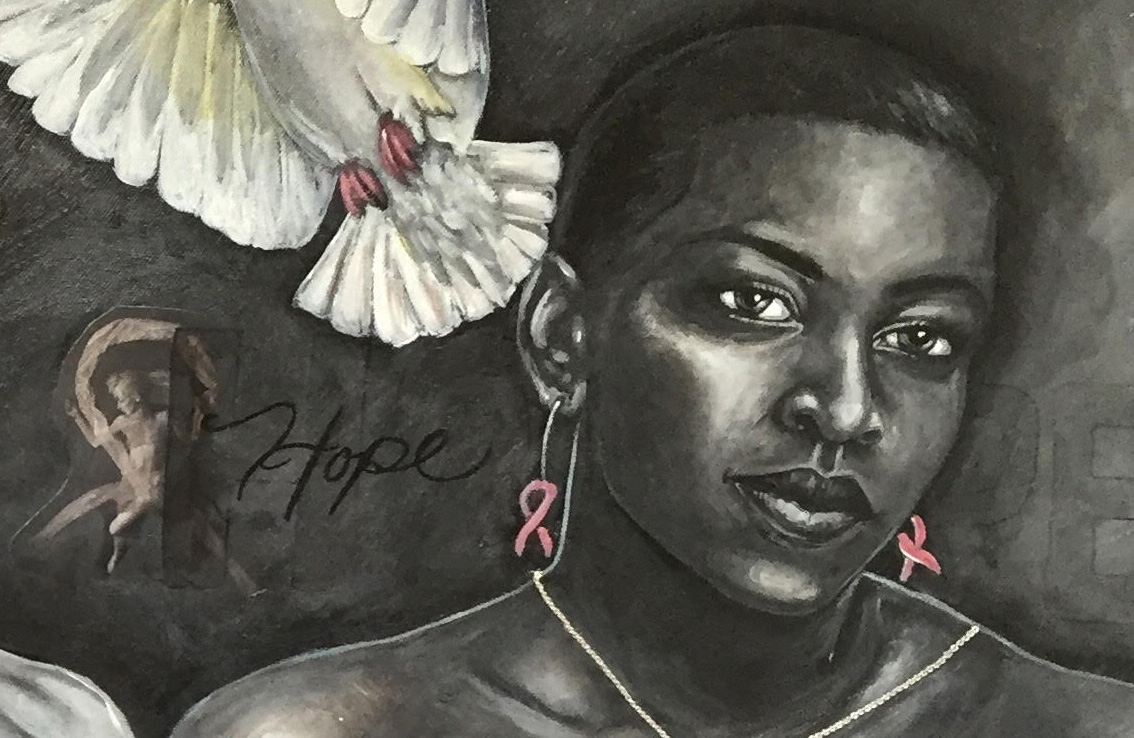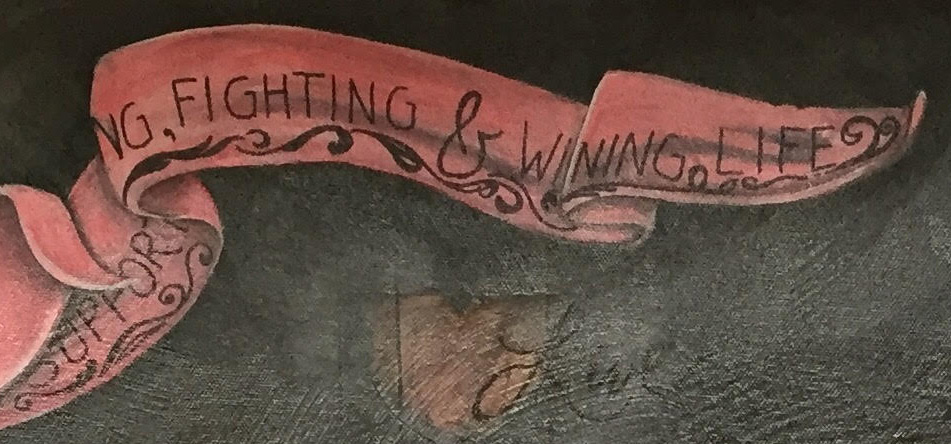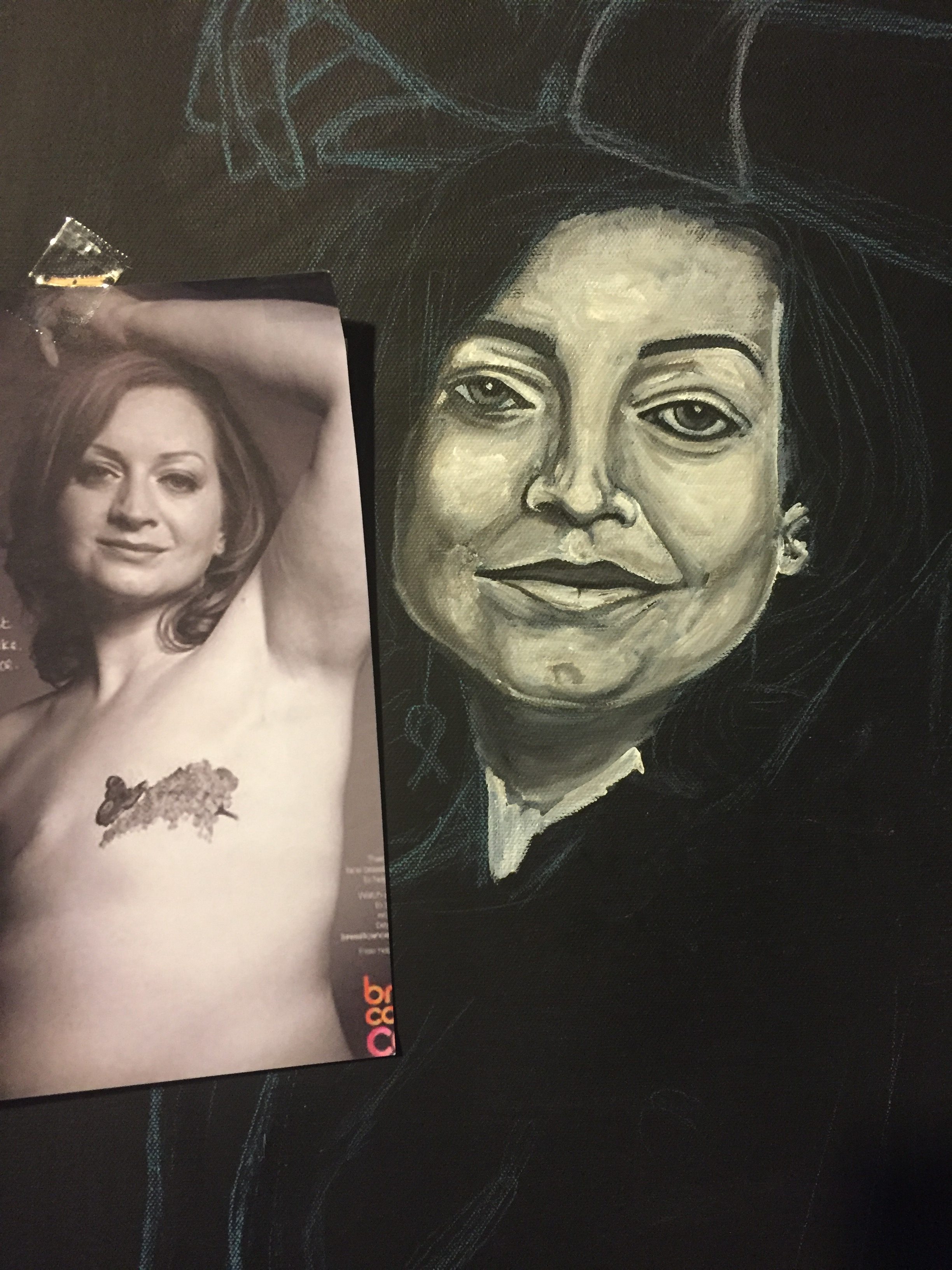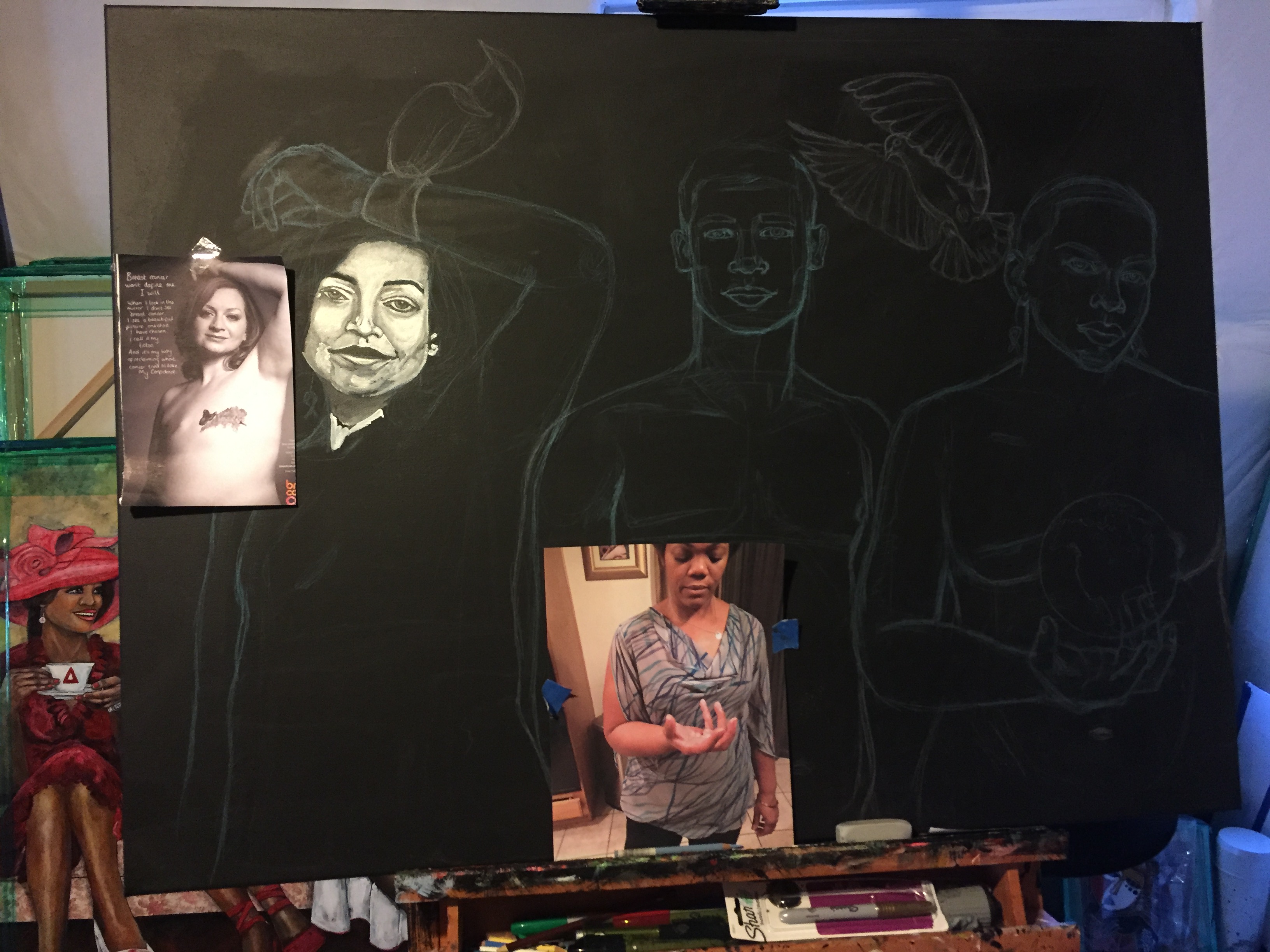 This fine art mixed media on canvas image was created to honor breast cancer survivors and the ones we have lost. The images of the three strong individuals are without color to represent that, cancer knows no color. The people are intertwined with each other, because we share these struggles, trials and triumphs together. The world represents that breast cancer is without boarders and is a world wide epidemic.

The dove brings peace into the lives of families that deal with the heartaches of ups and downs of recovery. There are images and words that are collaged into the background to unify our mission. One woman bares a butterfly tattoo showing her metamorphosis of her brighter tomorrow.
The man bares a tattoo in support of the breast cancer symbol and his strength of never giving up. Another woman wares a necklace of faith and belief in a new future of health and promise. The three people share their vulnerability of themselves, to let others know that they are not ashamed of their scars but that they are more than conquerors of this life's battlefields, and they will be victorious in the end.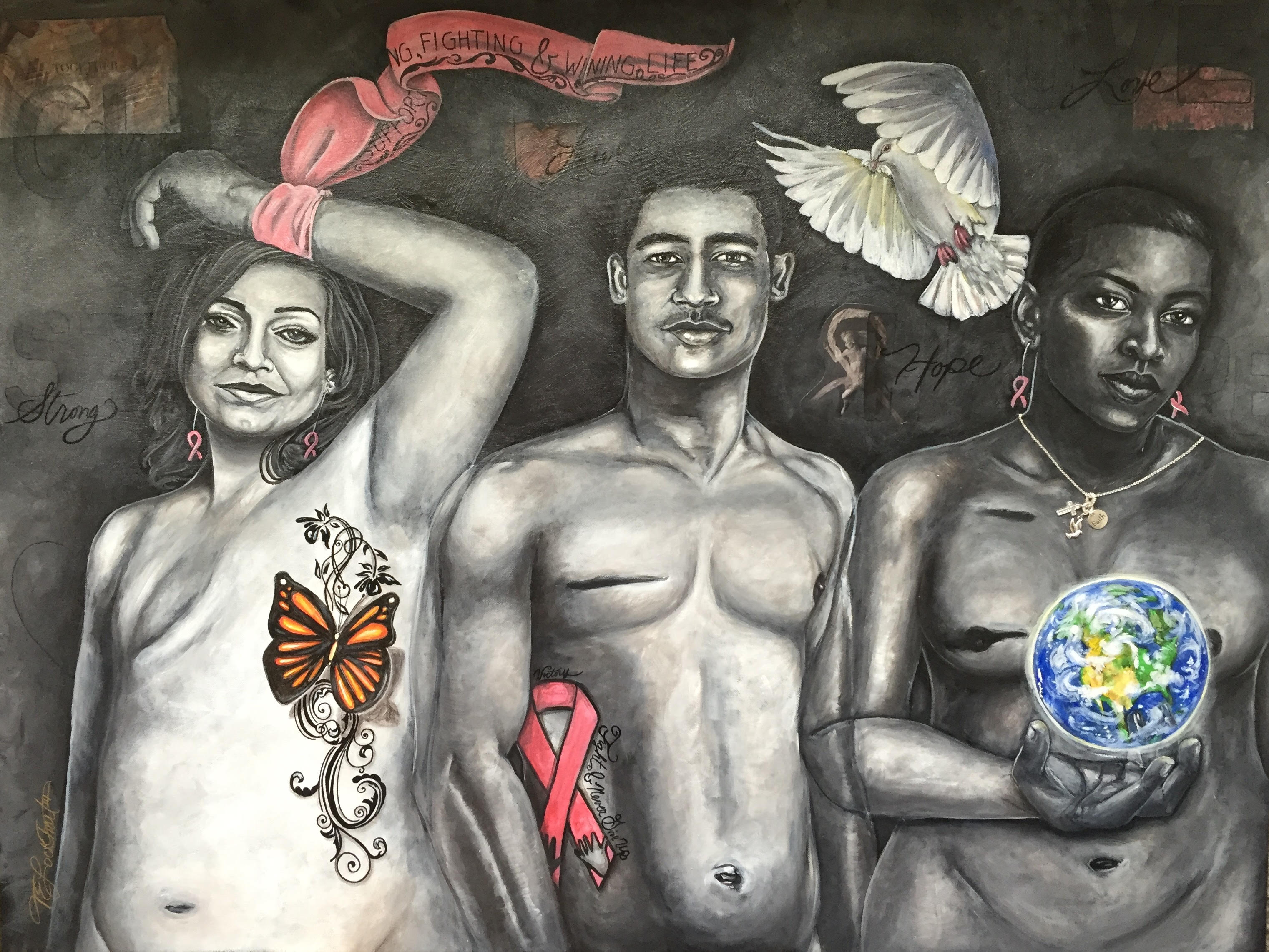 Buy This Piece!