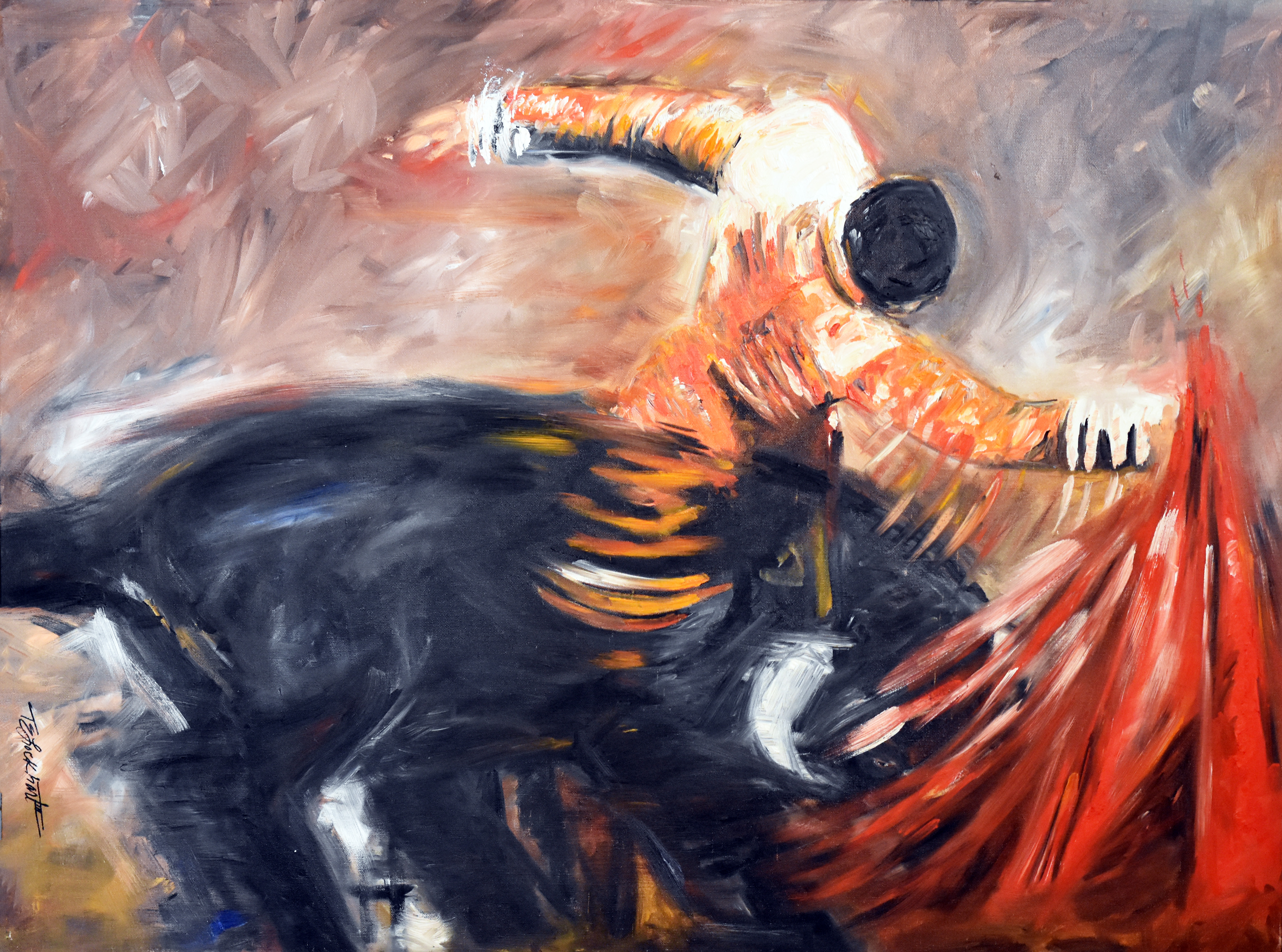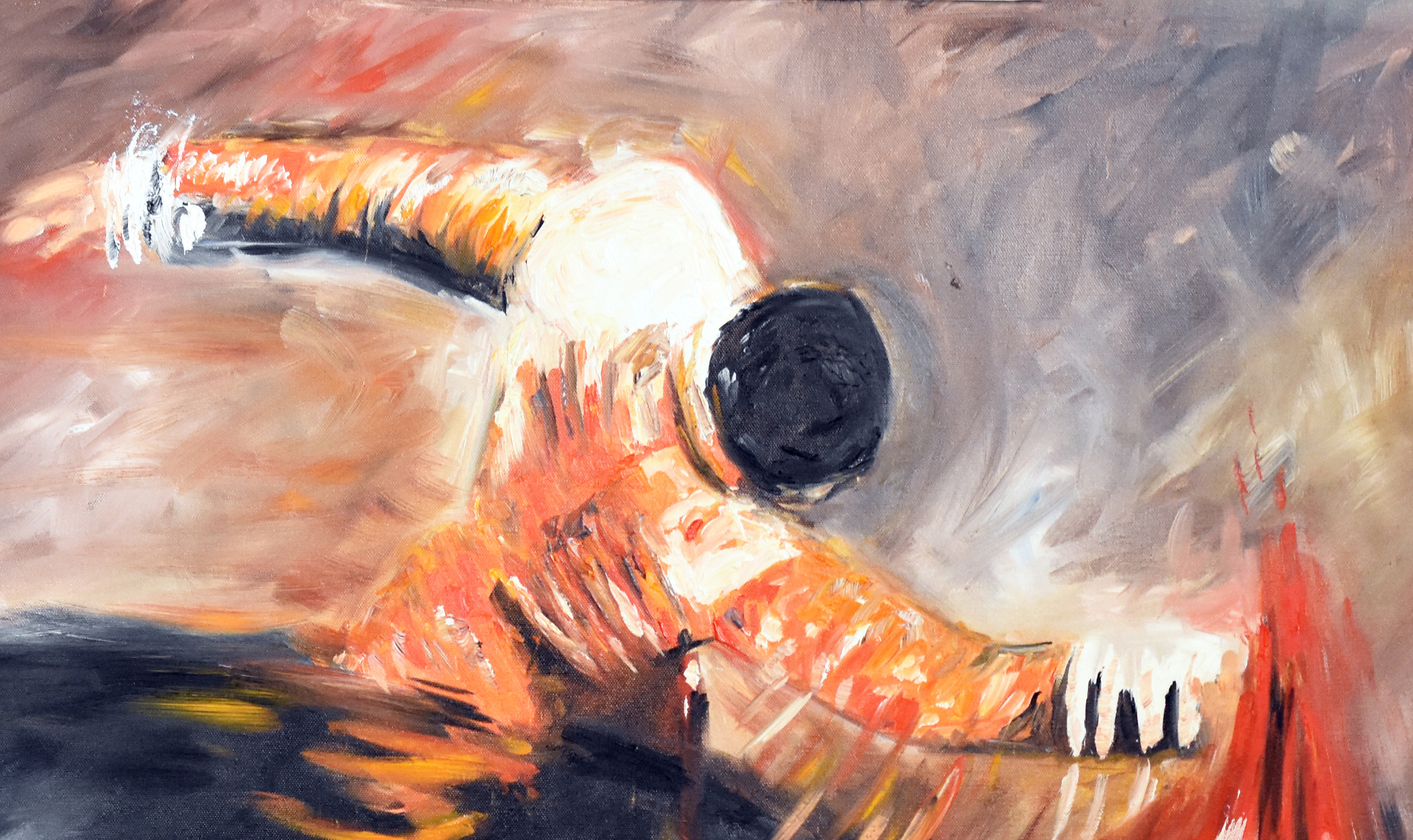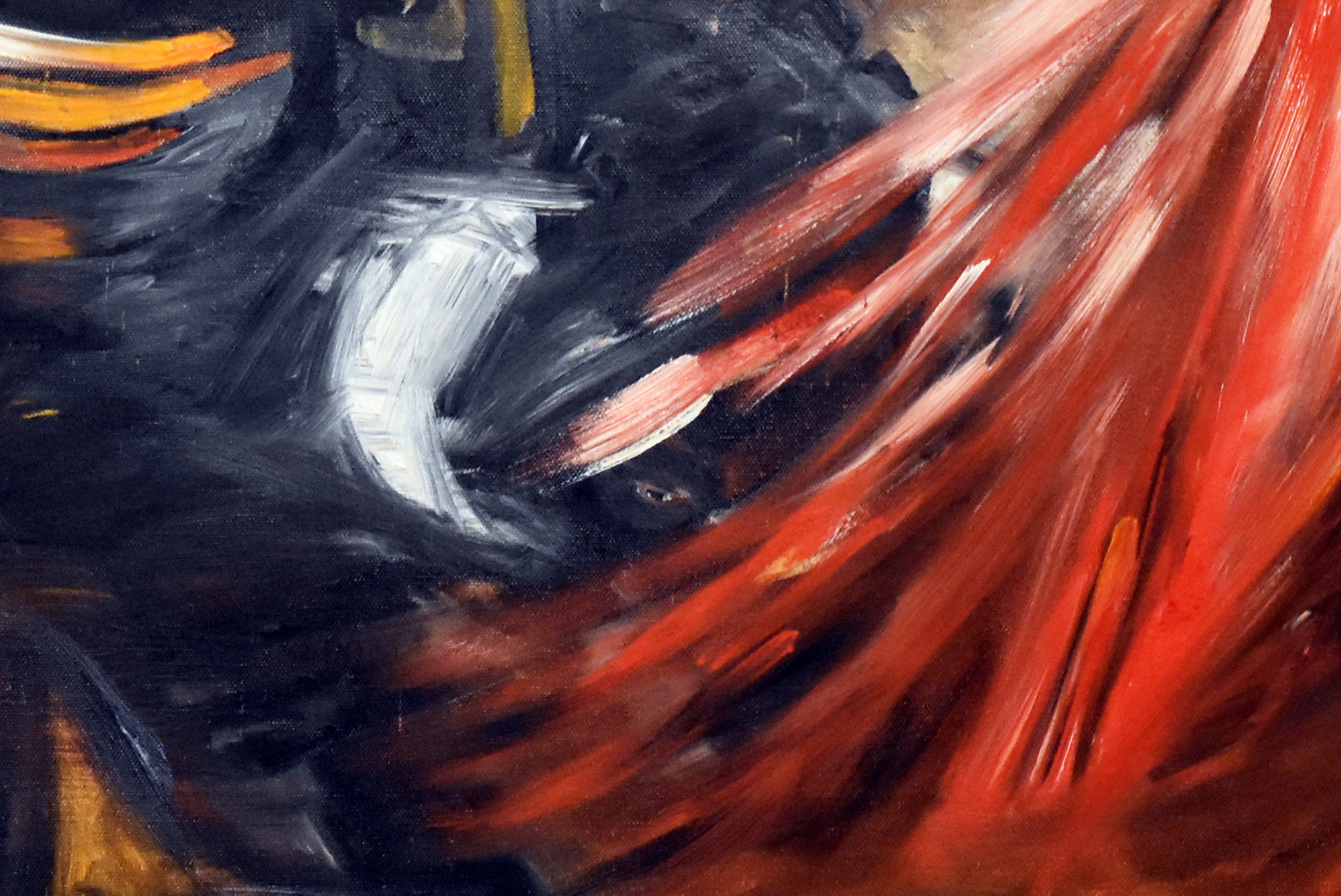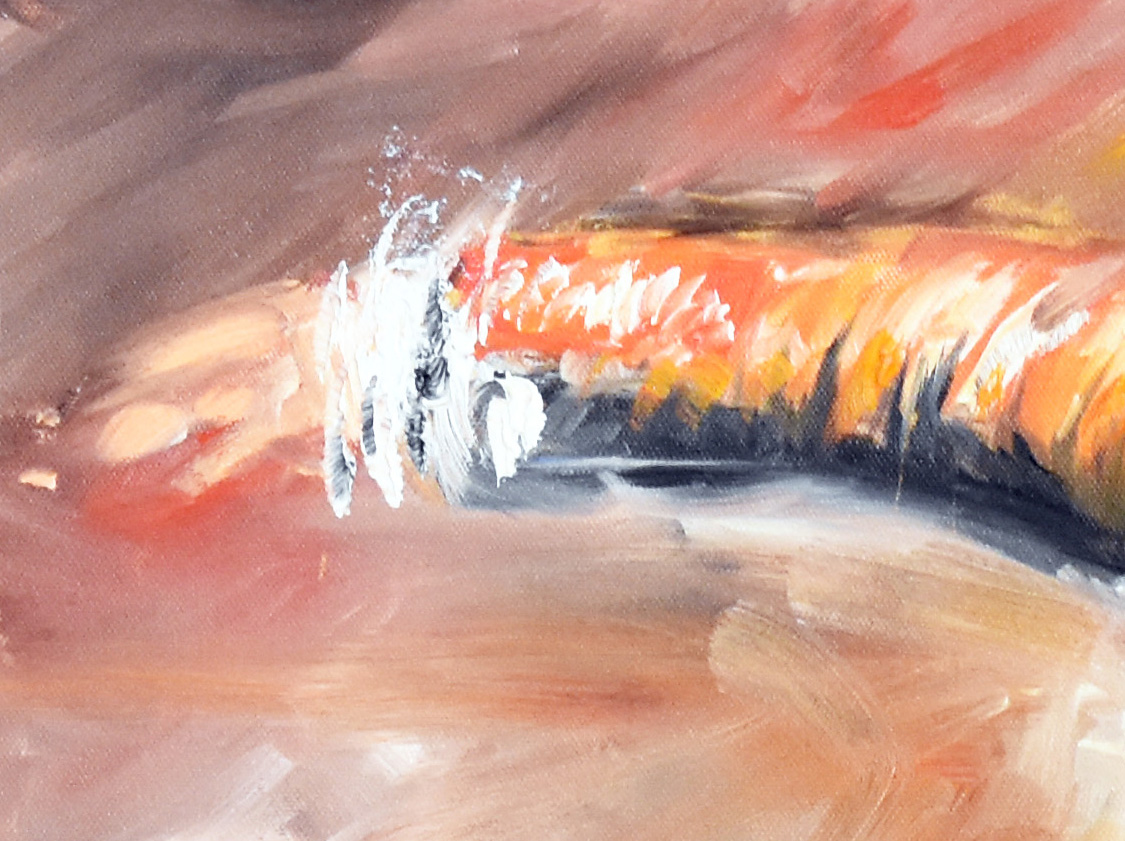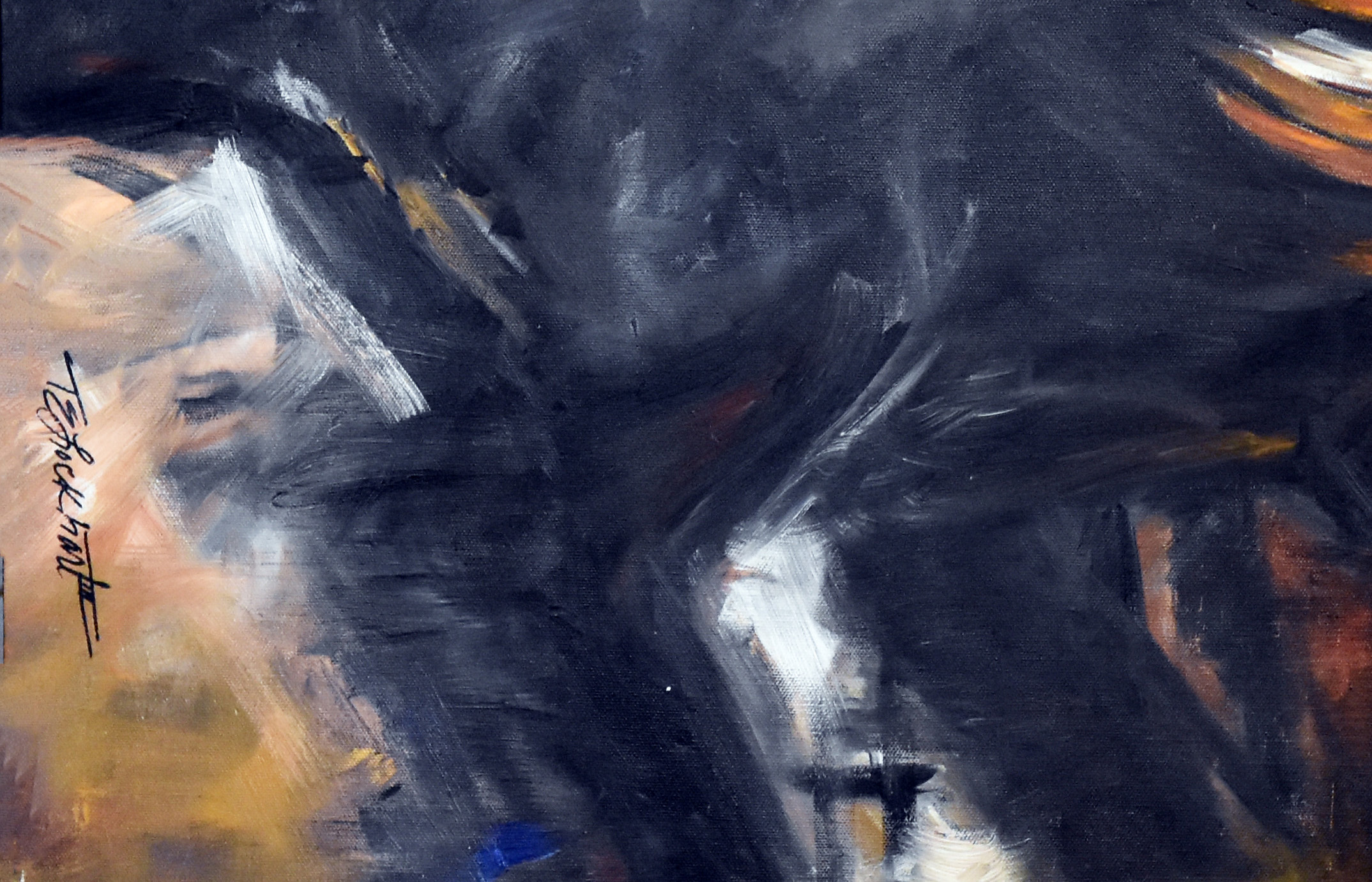 The Matador
The elusive matador. He is not responsible for taming the beast, he is attempting to defeat the animal. If you look close you can see it in the eyes of the bull through the movement of war between the two. Oil painting on gallery wrapped canvas.

This artwork is completed with oil paint. Using quick strokes the motion of the piece is portraid.
Thomas begins the creation of his masterpieces with a blank black canvas, bringing instant depth and contrast to the art. Using white crayon or pencil, he sketches out what he sees in his mind's eye, what has been given to him in a dream or by the spirit of God.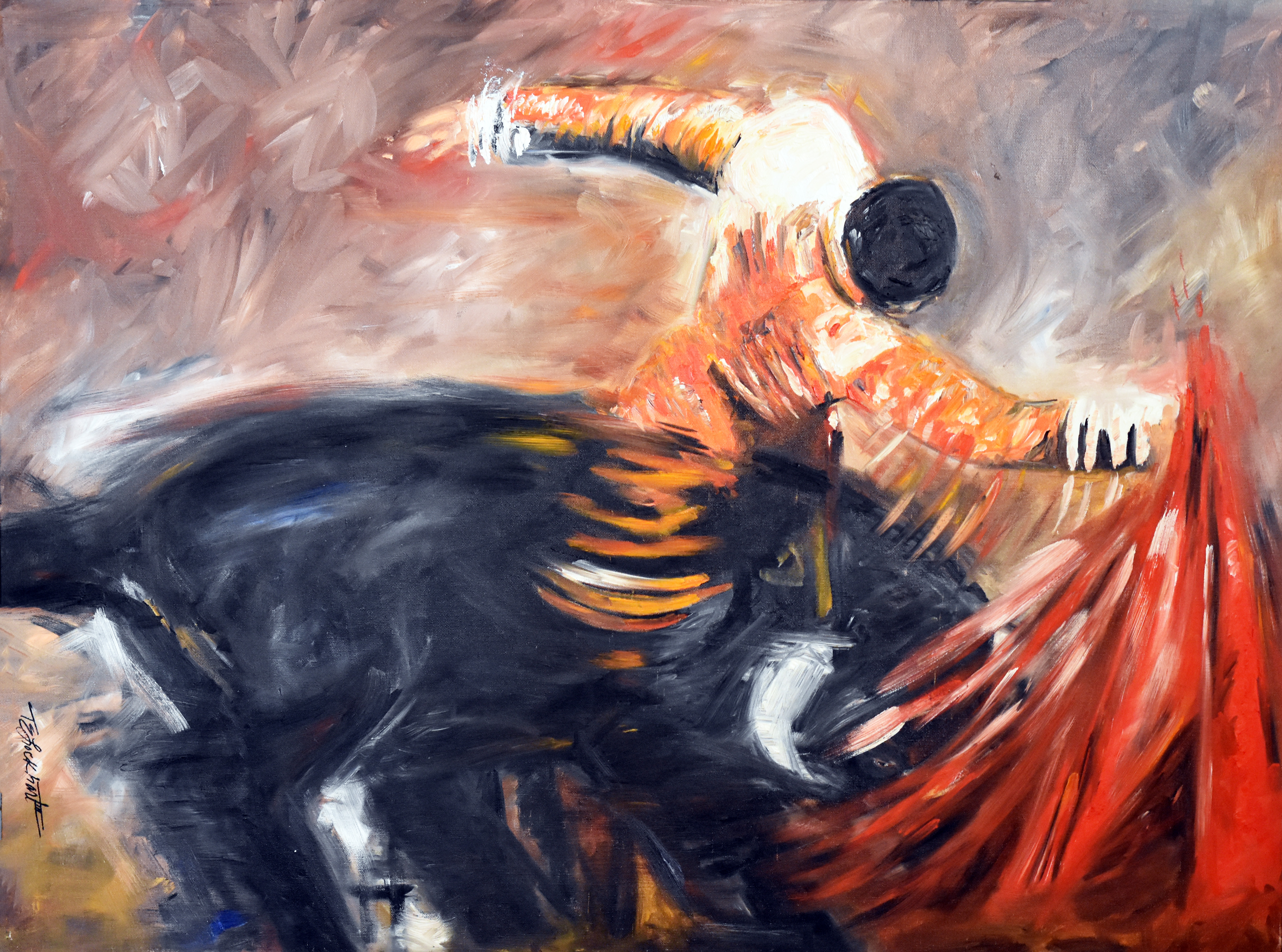 Buy This Piece!