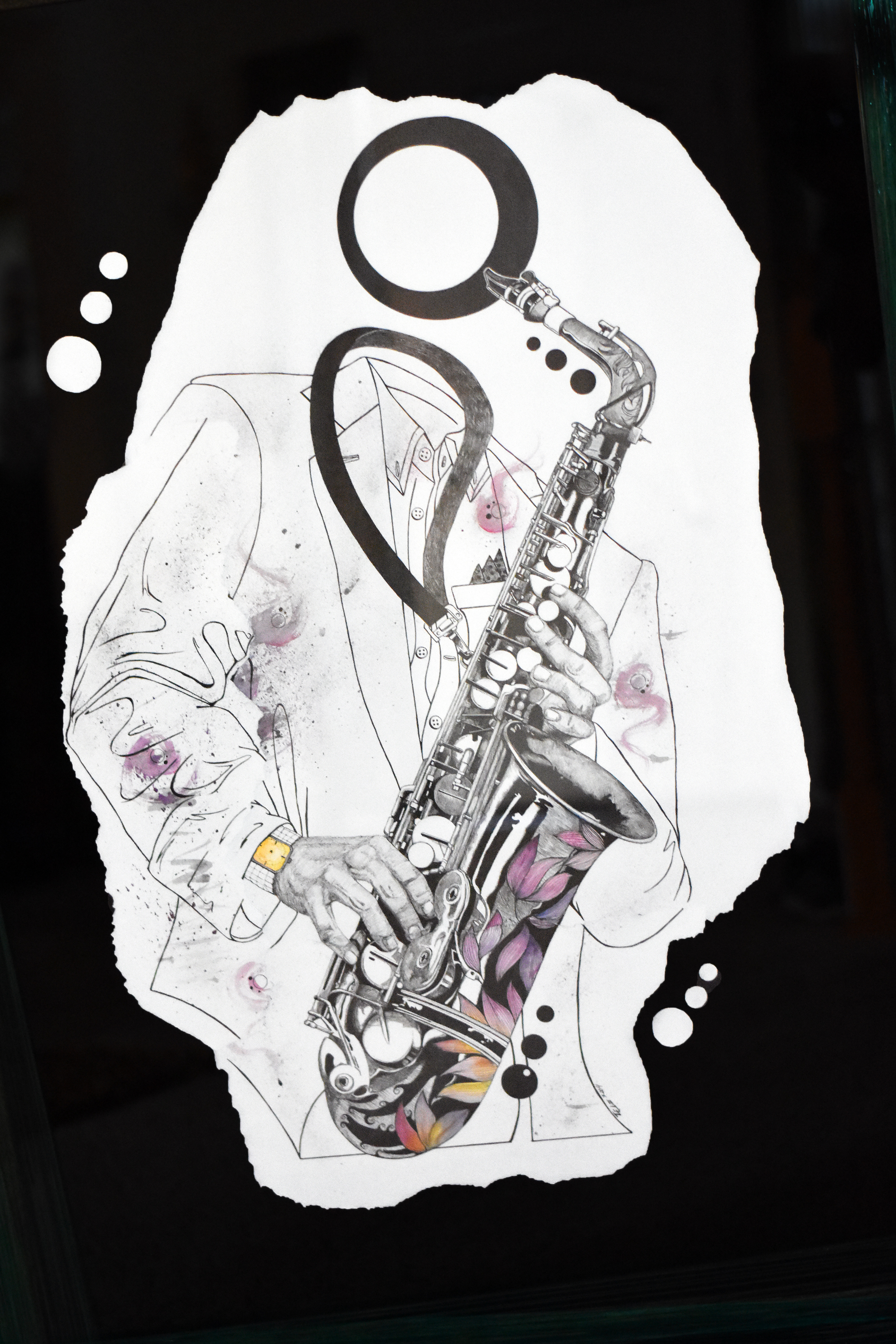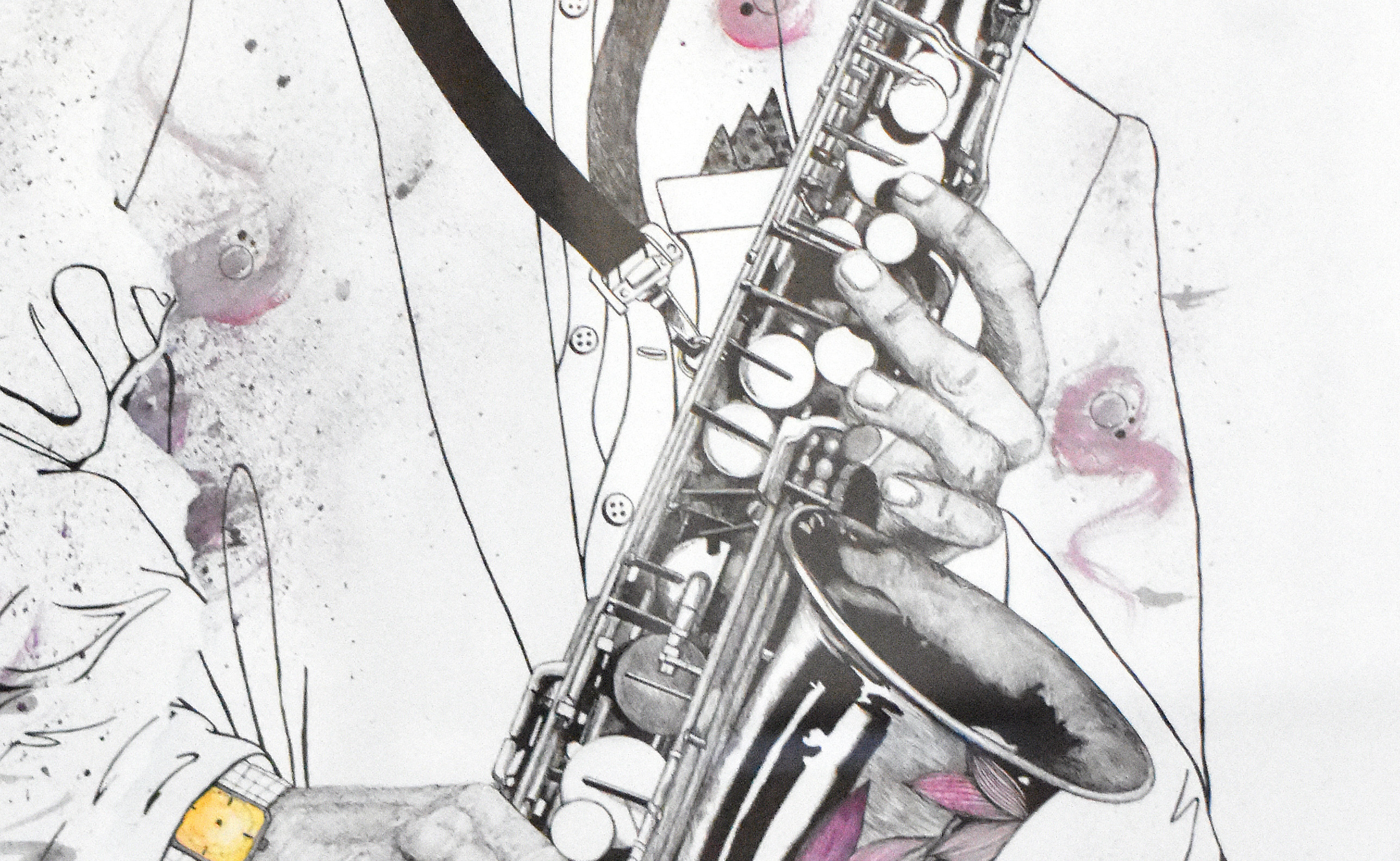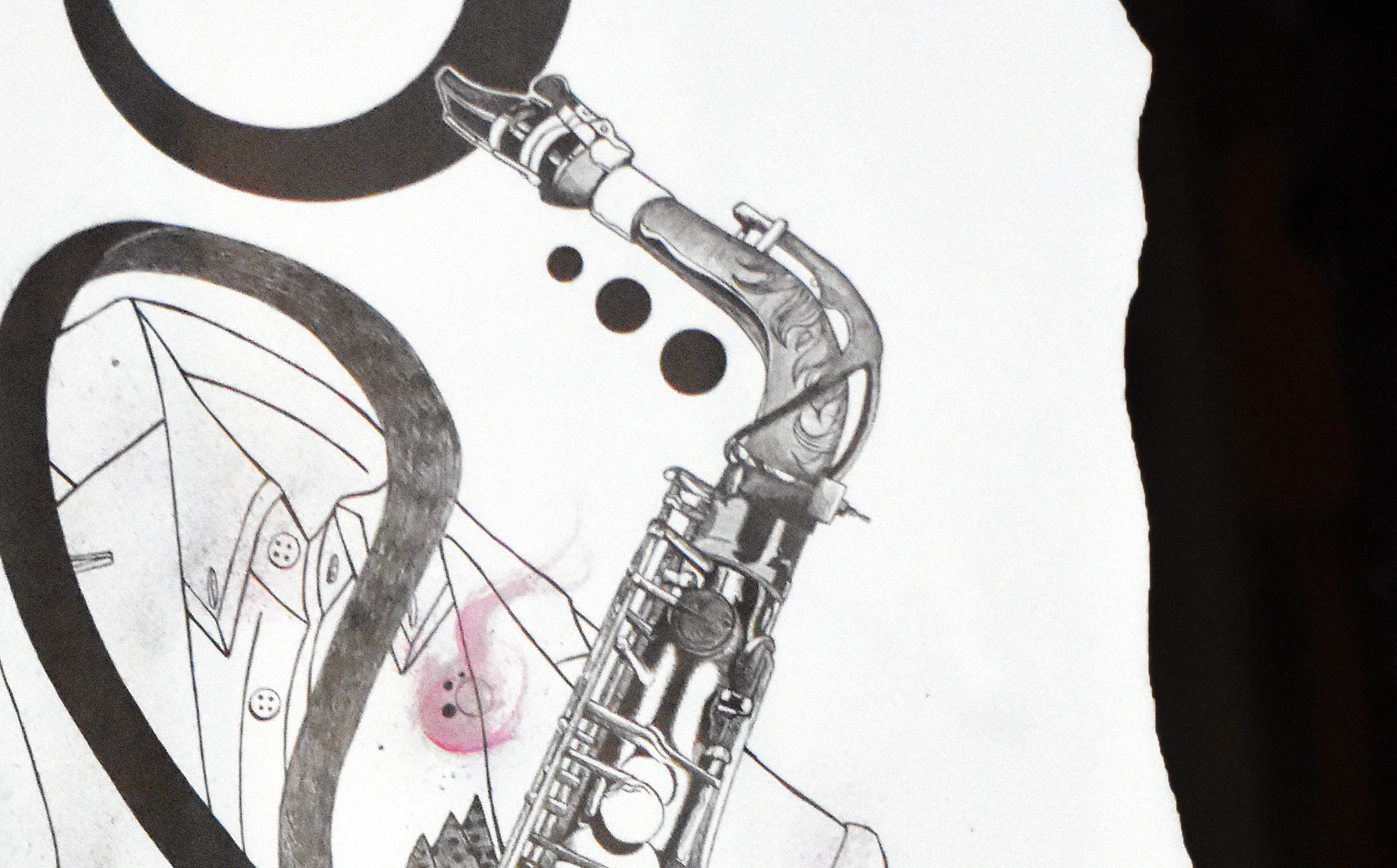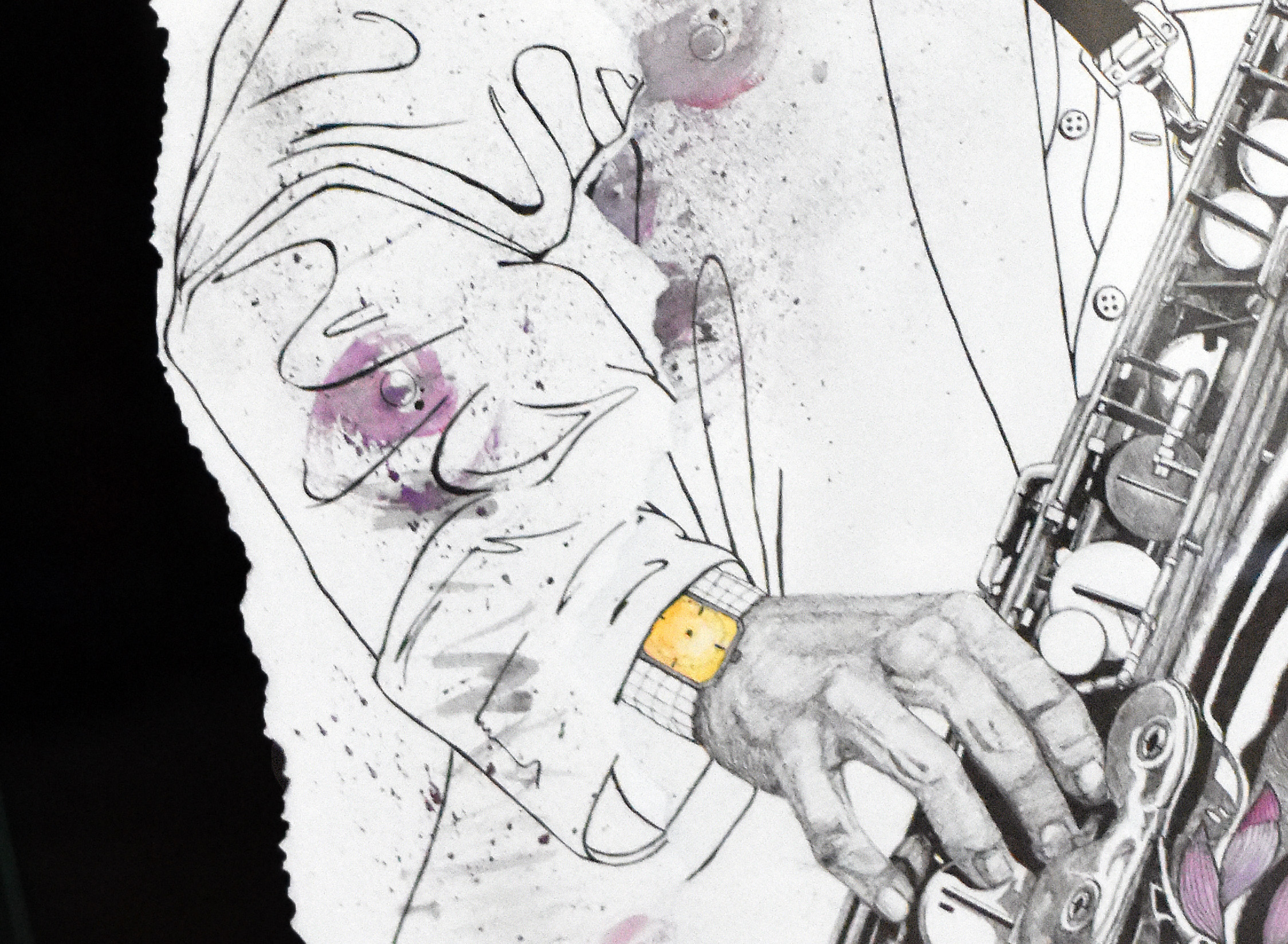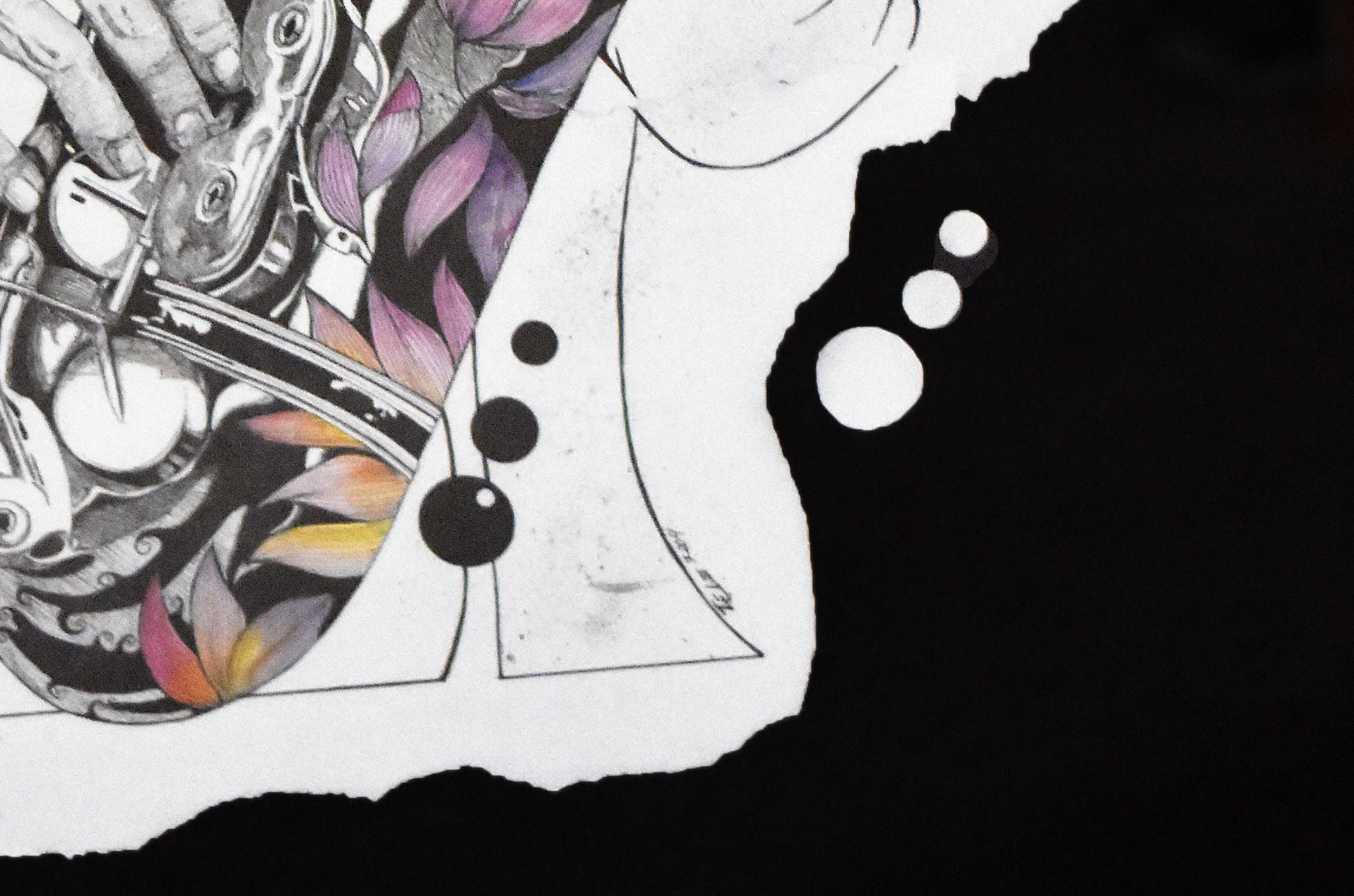 Saxophone Identity
I created this piece from a series called the (Life Series Shapes and lines). The focus of simplicity and the intricacy of the faceless Sax Genius. Cold press Watercolor paper, watercolor, ink and sumi ink.

I had a three part process to creating this image. The artwork is drawn in three pieces that overlay each other. The Life Series is based on shapes and lines, life, music and abstration of people. I started off by sketching the image on cold press watercolor paper. Next I laid down various tones of watercolor. Lastly I used archival ink and Sumi ink.
Thomas begins the creation of his masterpieces with a blank black canvas, bringing instant depth and contrast to the art. Using white crayon or pencil, he sketches out what he sees in his mind's eye, what has been given to him in a dream or by the spirit of God.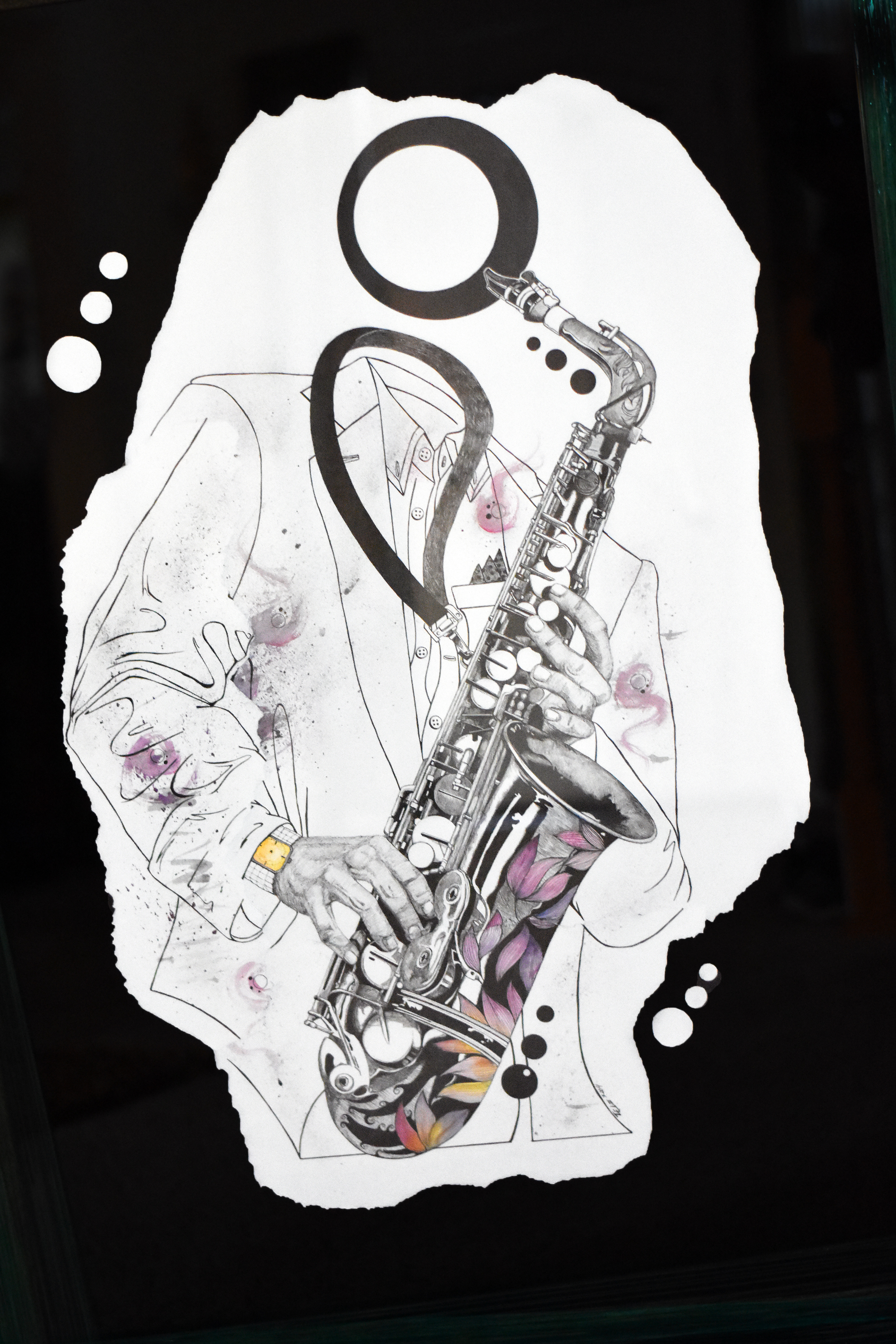 Buy This Piece!