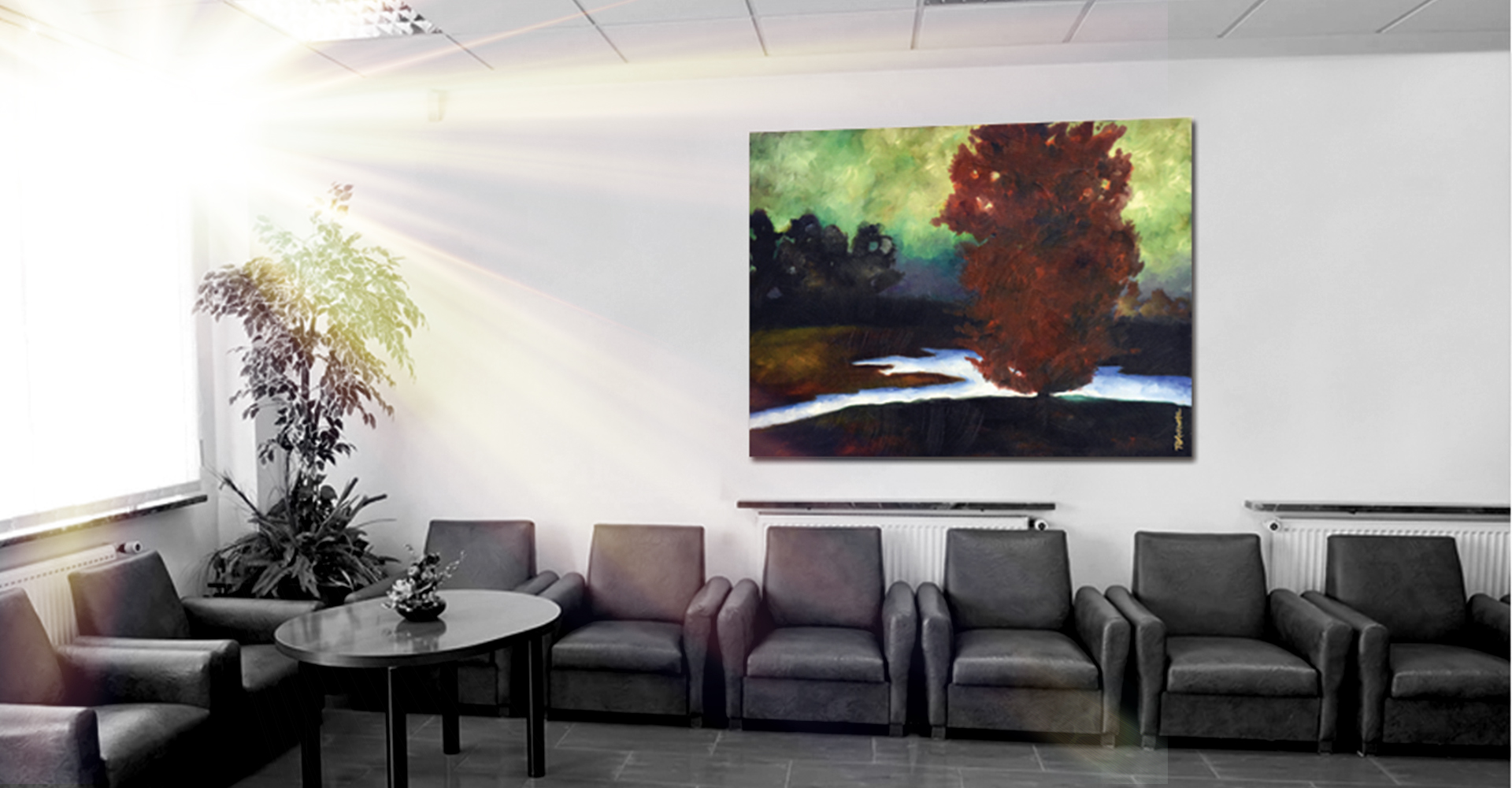 Choosing Art as a Business Owner, Interior Designer or Gallery Curator
---
Art sets the tone and mood of any space. It can express the energy, passion and values of a company and can ignite the visual senses of home buyers, clients and art enthusiasts alike.
The original contemporary art of Thomas Lockhart can represent the attitudes and values of one's company and make a great first impression for clients and colleagues. Browse the art here. Beyond choosing pieces that fit the overall decorating scheme of your office space, show home or public building, take advantage of the potential of art to make a visual statement by choosing artworks that complement your company's, gallery's or organization's philosophy, values and style.
For interior designers, wall art is one of the most important elements of styling a home. However, too often in interior design, artwork is treated as an afterthought. Instead of the guiding compass. When you start by choosing the perfect piece for your client, it becomes the focal point of a room and the theme that the room is built around.
As an interior designers, you may not know how to give wall art such a prominent role in your design plans. Here are some clear ways how wall art will enhance your interior designing:
Ways Wall Art Enhances Your Design Plans
- Creates an instant color palette
- Brings a sense of texture to flat walls
- Provides an immediate focal point
- Adds the finishing touch
Contact Thomas and learn how you can partner with him
here
.
---
---