The most diverse multi-media artist whose spirit-driven process tells the unique stories of his arts' inception.
---
"When you own a piece of my art,
You own an integral part of all of us."
Creating artwork has been a passion of mine since I was young. When my friends and family say I never stop sketching, they mean it! With a pen and paper in hand at all times, I'm able to capture even the most fleeting thoughts and visions that briefly occupy my mind. Inspiration comes from all around me - from music and nature, to current events and the Word of God. Telling the stories of this generation and those of the past allows seeds to be planted and legacies to be built. Enjoy!
---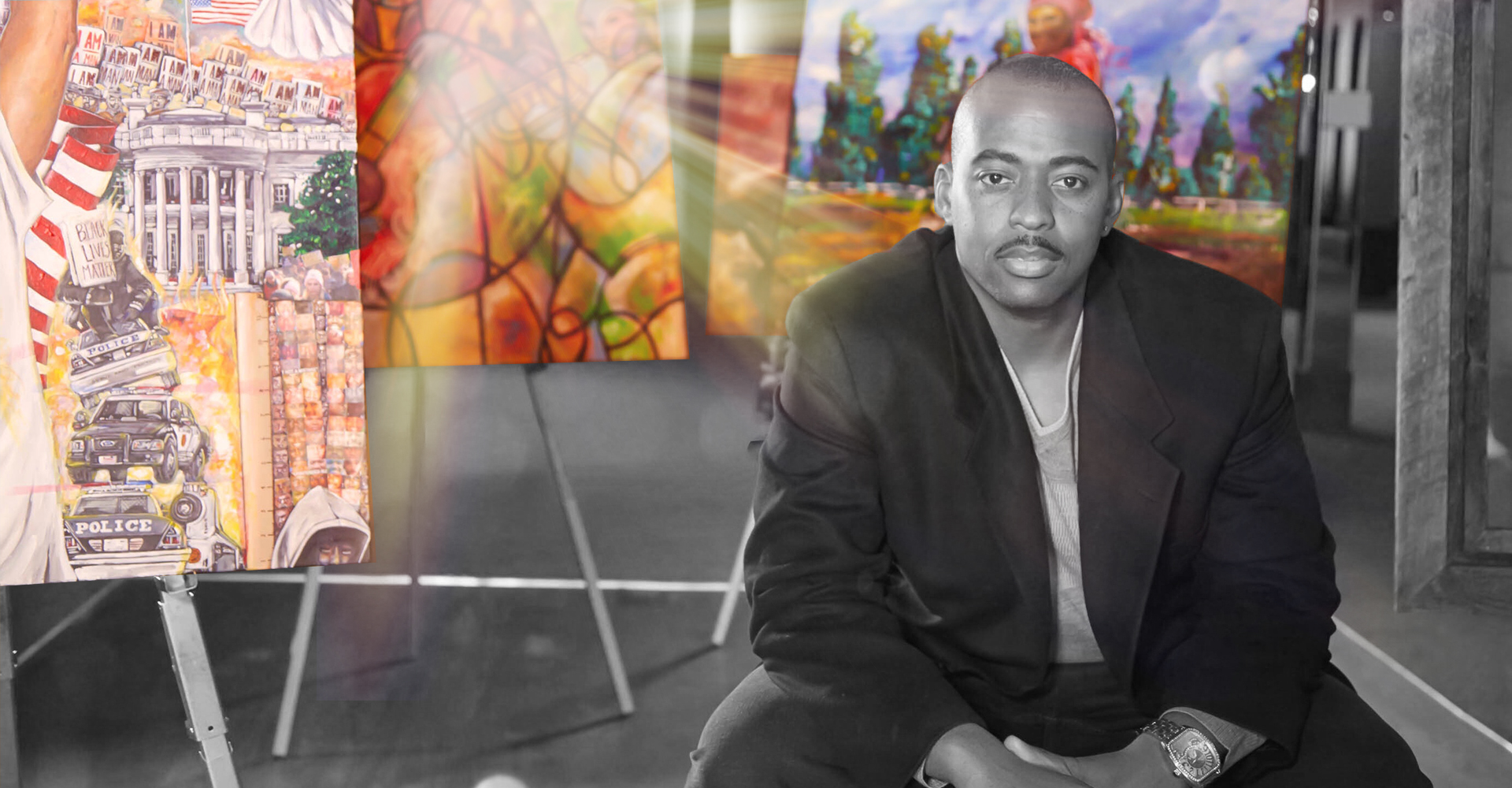 ---
"I discovered a long time ago, I see the world differently. My imagination looks at the triumphs and failures of our generation as art."
Thomas Elias Lockhart III, is an International selling artist from Denver, Colorado. Mastering many mediums including oil, acrylic, pencil and mixed-media, Thomas possess the unique gift of being able to create artwork in variety of styles and genres. The unique and fascinating element of his work is the process by which he paints and the divine source of his inspiration.
He has a graphic design background, but ne art has always been his passion. Thomas is a self taught artist that is very diverse in his style and mediums. His love for art and color contribute immensely in his imagery. He loves working in many di erent styles and mediums. He is always growing, studying and continues to enhance his art abilities.
Thomas also loves working with kids in developing their creativity. His goal is to be a well known and leading artist across the country in years to come. It is Thomas' desire that his art work and design will inspire, encourage and compel others to think, follow their dreams and enjoy the many beauties of life that are often hidden in the world of art.
Thomas is inspired by artist like El Salvador Dali, Thomas Kinkade, Paul Goodnight, George Hunt and Zoaming Wu to name a few.
---
Thomas has created pen and ink illustrations for us every year for the past seven years. Every year he astonishes me with his ability to create intricate detail from the less-than detailed photographs and pencil images that we provide. He has always been willing to make changes when requested. Thomas has a gentle heart and is extremely gifted in his work.