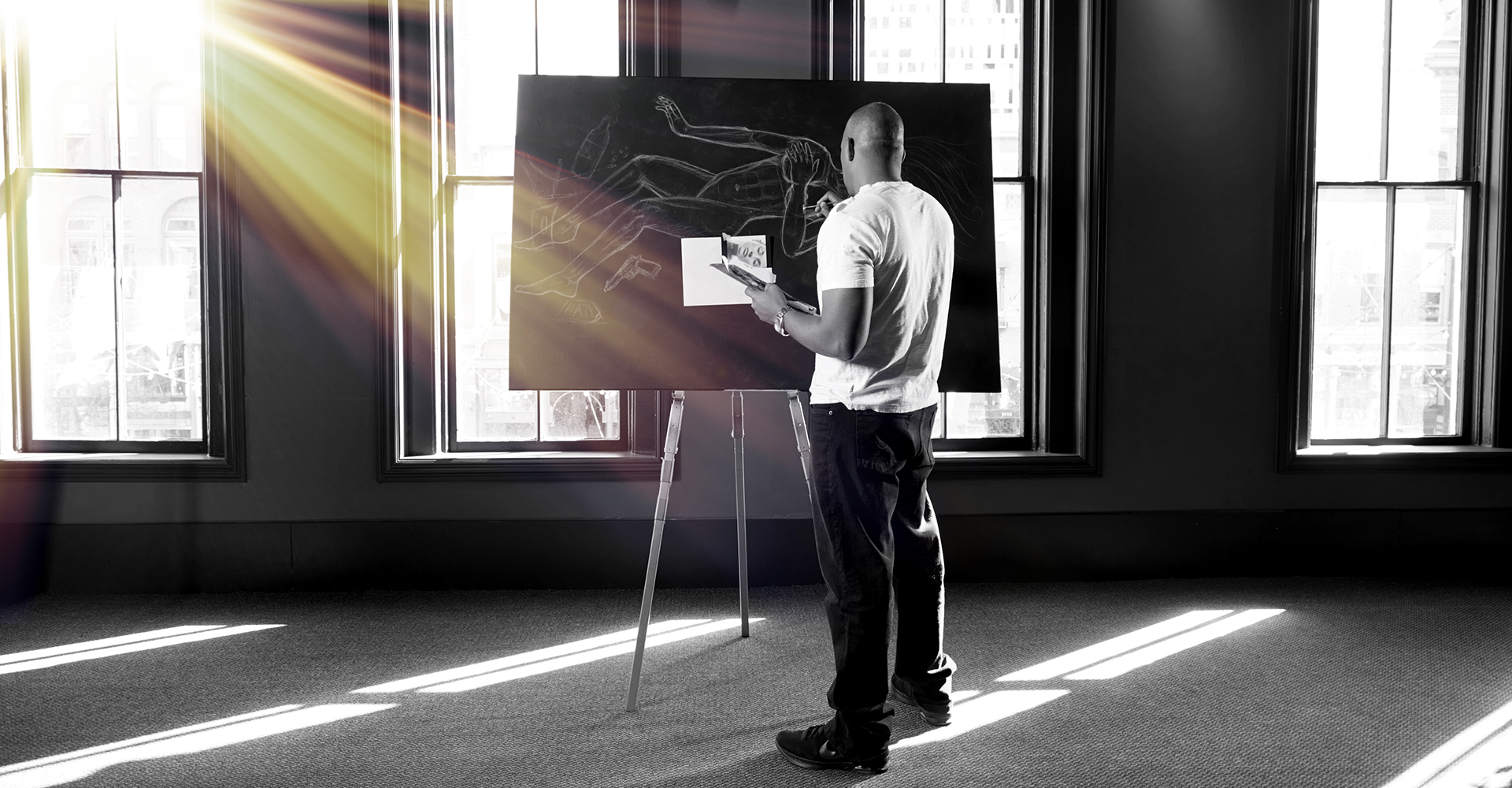 Beginning with a blank canvas, the process is what makes the journey unique.
---
"The thought process for an artist never stops. It's all day, morning, evening...even in our dreams."
The process of creating a painting varies from medium to medium and from individual to individual. Thomas Lockhart's process is as unique as his ability to flow between genres and techniques. When asked what his style is, he smiles and replies with "all styles are my style".
---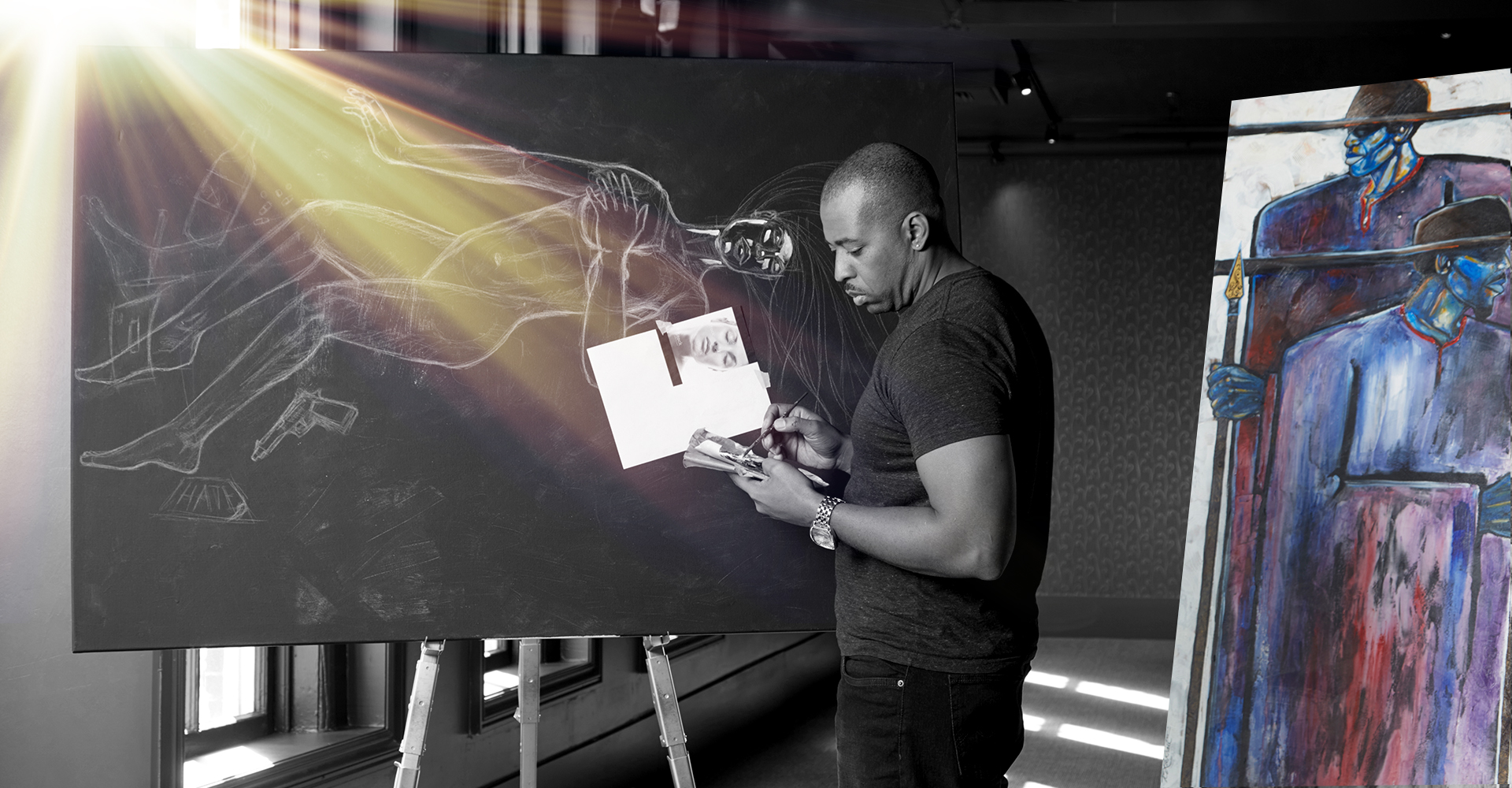 ---
"Trust the process of your life unfolding, and know with certainty, through the peaks and valleys of your journey, that your soul rests safe and secure in the arms of God."
Traditionally, the process of creating art and painting a piece starts with a clean slate, a blank white canvas. The crisp and clean palette can accept any color or texture. The same is true for a black canvas. It is just as accepting and receiving, embracing any and all colors it's served. The difference is the depth and richness.
Thomas begins the creation of his masterpieces with a blank black canvas, bringing instant depth and contrast to the art. Using white crayon or pencil, he sketches out what he sees in his mind's eye, what has been given to him in a dream or by the spirit of God.
His inspirations come from all around him...from music and movement, to life stories and current events. There is a magic behind the journey each piece takes from conception to completion, that manifests itself at the final destination of the purchaser's wall. Layering elements of fabric, paper and metal, Thomas infuses a variety of textures to match the intricate lines of his creations.
---